Twistin' and Turnin'
Riding the Rollercoaster of Workforce Development
Friday, October 11, 2019 • 8:30 am – 3:30 pm
MWCC, 444 Green St., Gardner, MA 01440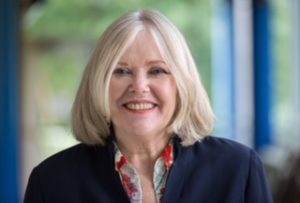 Keynote Speaker: Jane Oates, President, WorkingNation
Jane is on the Executive Committee of WorkingNation, a non-profit organization that works through film and live events to tell the stories of successful training programs. An education and policy expert, Jane became a national leader in education and workforce programs during her ten years with Senator Edward M. Kennedy on the US Senate's Health, Education, Labor and Pensions Committee (HELP). She oversaw the Workforce Investment Act and the Trade Adjustment Assistance Community College and Career Training Program while serving as the Assistant Secretary for Employment and Training under Secretary of Labor Hilda Solis during the Obama administration.
Conference Cost
Early bird: $99 per person (before September 20)
After September 20: $129 per person
Group pricing: register 3+ employees & receive early bird special at $99/person
Lodging
Cost: $109.95 + tax
Room booking: Call 978-630-2500 and mention you are with NEWN to receive discounted rates. Please note: discounted rates are not available through online booking.
Agenda
8:00 – 8:30 am 
Registration, Continental Breakfast, Exhibitors Open
8:35 – 8:50 am
Welcome

Welcome from Dianne Palter Gill, Ed.D., Dean, Corporate and Professional Development, North Shore Community College and  James Vander Hooven, Ed.D., President, Mount Wachusett Community College

8:50 – 9:40 am
Moving at Roller Coaster Speed

Jane Oates, President, WorkingNation

In the last ten years we have seen large scale changes in the education and workforce space. Funding models, curriculum, partnerships, instructional techniques and public approval have gone through more twists and turns than the Sky Screamer.  What proven practices from the past still remain relevant and what are some of the new ideas trying to be institutionalized?  An interactive look at what could be in store for New England colleges and WIBs.

9:40 – 10:00 am
Morning Break, Exhibitors Open
10:05 – 11:05 am 
Break-Out Session 1

The Ups and Downs of Establishing Successful Manufacturing Programs

From student recruitment to implementation–learn the ups and downs of developing effective and award-winning manufacturing programs.  Your workforce development colleagues from across New England will share best practices.

Hang on Tight and Enjoy the Ride!  Tips and Tricks for New Workforce Development Professionals

Communication is a key part of any successful relationship/workforce development program. Learn tips and tricks from communication experts that will help you stay on track.

11:10 am – 12:10 pm
Break-Out Session 2

Non-Credit and Credit: Can We Ride the Coaster Together?

Students who try to navigate toward degree completion can have a bumpy ride. Learn how colleges have created and smoothed out the processes by implementing effective non-credit to credit pathways.

Soar to New Heights with a Consortium Model

It's never a straight road to the top! Hear about different state-wide models that can help you build and deepen client relationships, create systemic efficiencies, and increase revenues.

12:15 – 1:00 pm
Lunch – Add your best practices and solutions to our challenges that are now posted around the room
1:05 – 2:05 pm
Break-Out Session 3

Let's Take This Ride Together: Google and Jobs for the Future (JFF)

Learn how your community colleges can partner with Google and Jobs for the Future to expand student learning opportunities.

Rounding the Curve: Meeting the Challenge of Changing Demographics

Good, stable jobs lead to prosperous communities. Learn how employers and colleges can help students move toward economic and emotional success.

2:10 – 2:25 pm
Afternoon Break, Exhibitors Open
2:25 – 3:05 pm
Town Hall Meeting – Sharing Best Practices and Solutions as we ride the workforce development roller coaster together
3:05 – 3:30 pm 
 Wrap Up and Raffle
Sponsorship Opportunities
If your company provides products or services to colleges and university workforce development professionals, you don't want to miss this opportunity to showcase your business!  We expect that this conference will draw well over 100 continuing education and workforce development professionals from community, technical, state, and private colleges throughout New England who make and influence purchasing decisions.
Space is limited so check out the Sponsor Levels and download and submit the Sponsor Application as soon as possible!
Thank You to All of Our NEWN Conference Sponsors

About NEWN
The New England Workforce Network (NEWN) evolved in response to the desire of workforce development providers to share best practices and network in a larger context beyond state boundaries. Conceived and developed in 2001, this formal, collegial organization soon expanded to include founding participants from Maine, New Hampshire, Massachusetts, Connecticut, Rhode Island, and Vermont. Through this network of workforce practitioners, the organization strives to be a resource for program/curricular development, exploration and implementation of grant opportunities, and networking contacts on a regional and national level and to provide a forum to discuss opportunities and share best practices related to workforce development in New England.