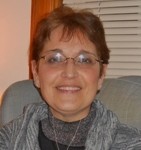 Kathleen F. Suchocki, 1985 – present
Clerk V

I have been truly fortunate to be employed at Mount Wachusett Community College for 27 years. The following is a list of offices I have worked in as an administrative assistant: the Learning Center, the Social Sciences Division, the Center for Advisement, Assessment and Career Planning, the Business, Science and Technology Division, the Practical Nursing Program and, presently, the Enrollment Center/Admissions Office.
I have had the great pleasure working with many professional and caring faculty and staff members along the way. I always tried to treat all of the students as if they were my own. The satisfaction I receive from helping others is the best gift I have received from the Mount.