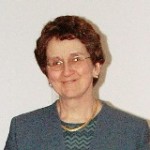 Linda A. Bolduc, 1983 – present
Professor
In my 30 years of service to MWCC, I held the position of College Registrar for 4 years and Professor of Accounting/Business Department for the past 26 years.
One big highlight of my career is being the advisor of Alpha Beta Gamma Business Honors Society. I get to work with the very best Business students every semester.
The quote that best sums up what working at MWCC means to me is "Choose a job you love, and you'll never have to work a day in your life"-Confucius. I love my job.