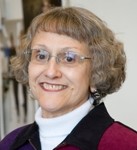 Nancy A. Hawkins, 1967 – 2010 – 42 years total
(a few years were part-time)
Positions held:
Secretary to Registrar/Office Supervisor 1967-1981
Acting Registrar 1981-82
Secretary to Transfer Officer 1983-1988
Clerk in Division of Institutional Advancement 1988-2005
Assistant Grant Researcher 2006-07
Staff Assistant for Center for Democracy & Humanity 2007-2008
Staff Assistant at MWCC Leominster Campus 2009-2010
Working at MWCC all my life was an extremely rewarding experience. I had the privilege of watching the college grow from a tiny campus on Elm St. to the state-of-the-art campus MWCC has today.
Fond memories go back to the days when we hand-made students' schedule in the conference "green" room, working as late as midnight for the entire month before classes began, to the days when key-punched cards were handed out to students for their desired classes. Then came the day when computers finally made the students schedules, and now today when students have the means to create their own schedules and make changes online.
What makes me most proud of saying that I was a long-time employee of MWCC is the top-notch education and cultural experience the college provides for students and the entire community. When I read the newspapers, I rejoice every time I read about all the newest happenings that MWCC spearheads. I continue in my retirement to "plug" the Mount as one of the greatest colleges around.