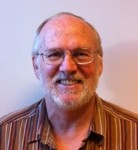 Peter L. Kaufmann, 1979 – present
Professor of Automotive Technology, and Department Chair
When I started the Automotive Technology Program in 1979 the automotive industry was evolving with new technology and demands. I have enjoyed over the years growing the program to try and keep pace with the still constantly changing industry. It is with great pleasure that I see students that I had owning their own business, being part of our advisory board and now even teaching the program with me.
MWCC has been an very supportive over the years with allowing me the opportunity to grow professionally by attending conferences, willing to support equipment needs to follow industry standards, spending the time to become NATEF certified, and most importantly the opportunity to stand in front of a classroom full of people interested in learning the automotive industry.