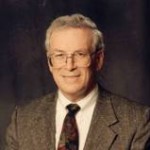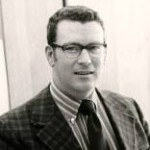 Peter J. Trainor, 1969 – 2002
Interim Vice President, 2003 – 2008
Peter "Pete" J. Trainor served MWCC for 39 years. After his "first" retirement in 2002, Pete returned to the college to serve as the Acting Vice President of Academic Affairs until 2008. During the May 23, 2002 Commencement Ceremony, Pete was appointed to Dean Emeritus Status. The Resolution appears below. In 2008 Pete received an Honorary Doctorate from the Massachusetts Board of Higher Education to honor his many years of service.
BE IT RESOLVED by those present that the following resolution has been recommended by the Executive Council, the President, the Faculty, and has been acted upon by the College's Board of Trustees.
WHEREAS, Peter J. Trainor has served in the capacity of Dean of Student Services since 1995; and
WHEREAS, Peter J. Trainor additionally served as full-time Professor of Psychology at this college from 1969 to 1995; and
WHEREAS, during his entire career spanning over thirty-five years at Mount Wachusett community College he has distinguished himself as a leader and a person of high integrity and professionalism; and
WHEREAS, Peter J. Trainor has further served on many community agencies and Boards and extends his involvement to youth sports; and
WHEREAS, Peter J. Trainor's leadership has resulted in the most successful Annual Girls' Basketball Tournament at Mount Wachusett Community College.
BE IT THEREFORE RESOLVED, that Peter J. Trainor be appointed Dean Emeritus at Mount Wachusett Community College with all the rights, privileges, and responsibilities attendant to his appointment.