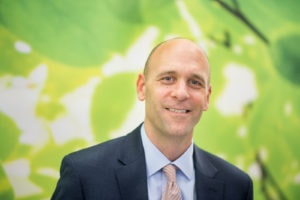 This has been, without question, the most challenging year of my professional career. But it has also been a year filled with wonder and a great sense of pride in our institution. As I have shared with the Board of Trustees time and again through meeting presentations and memos, I have been extraordinarily impressed by the efforts of our faculty and staff in such a time of upheaval.
Mount Wachusett Community College has long been recognized for its civic engagement, service-learning and robust student involvement. During the pandemic, rather than falling off, engagement is up, with ten-fold increases in participation in virtual dialogues and speaker events in addition to non-academic related activities. Additionally, our teams have reached out and involved other community colleges across the state, opening up opportunities for all and expanding reach beyond our community.
The work we are doing here at MWCC is being seen across the Commonwealth as exemplary. When I speak to colleagues at other colleges they are very thankful for the leadership our teams have provided to drive these collaboration efforts. I truly feel that these enriched relationships will live on and we will mark this as a turning point for our Community Colleges.
Our faculty and staff have risen to the challenges to serve our students under these circumstances. To this day, I have not encountered a single individual who has not been committed to doing the best we can for student success. That has taken a lot of pressure off me as we have navigated this world. I am grateful.
The stories below are only a sampling of the great and meaningful work of the past year. I encourage you to explore them and join me in my pride and admiration for the MWCC community.

James L. Vander Hooven, Ed.D.
---
​Thoughts from President Vander Hooven on our 2020 Highlights
​Virtual Commencement Ceremonies

"Commencement is perhaps the most sacred event in higher education. It is the highest symbolic event we have to honor our student's accomplishments. Rather than canceling or postponing commencement, I made the decision early on to transition to a virtual ceremony on the same date and time. I am tremendously proud of the efforts of our faculty and staff who made this event as memorable as it could be for our graduates."
Read more and watch the recorded ceremony.
---
Student Engagement Increases Despite Pandemic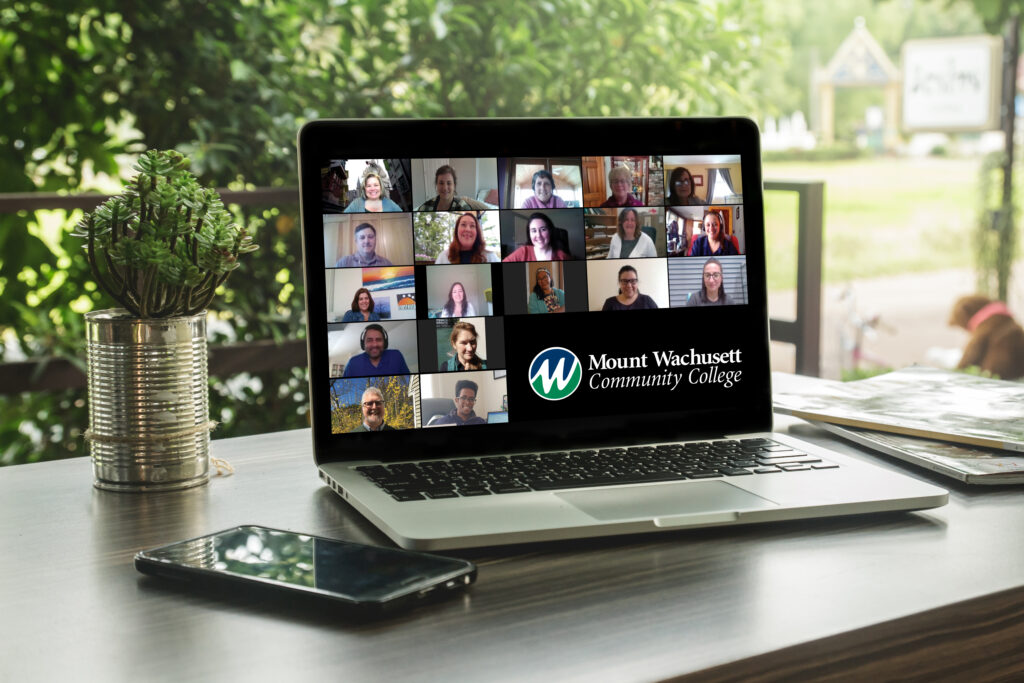 "Mount Wachusett Community College has long been recognized for its civic engagement, service-learning and robust student involvement. During the pandemic, rather than falling off, engagement is up, with ten-fold increases in participation in virtual dialogues and speaker events in addition to non-academic related activities thanks to the tireless efforts of our staff."
Read the full article about our Student Engagement.
---
Early College Summit Highlights Successes and Importance of Early College Partnerships

"The North Central MA Early College Academy is unique in that it is a partnership with multiple school districts and two higher-ed institutions. These partnerships have been a demonstrable strength in our region as these programs have grown. Our Gateway to College program was awarded the Program Excellence Award by the Gateway to College National Network for the fifth consecutive year. I have tremendous pride in the work our Access and Transition team has done, especially through the challenges of 2020. "
Read more about the Early College Summit.  Read more about the Gateway to College Peer Learning Award
---
 Barr Foundation Grant funds "Portrait of a High School Graduate"
"We take such pride in our robust programs and partnerships here at MWCC. This award reaffirms the reputation for excellence our team has earned and I look forward to seeing the portrait of a graduate take shape."
Learn more about the Portrait of a Graduate program.
---
First Paramedic Class Graduation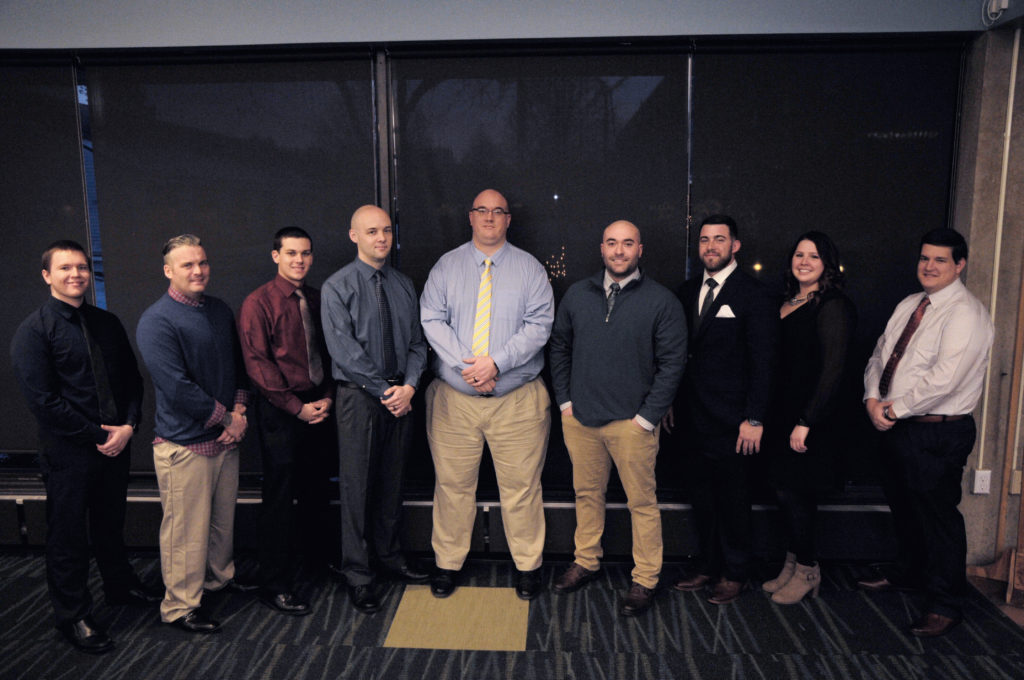 "It takes a lot to establish a program like this. I am thankful for these graduates for trusting MWCC and investing their time here with us. Little did we know in January 2020 when we sent these graduates out to serve the community how much we would soon need them."
Read more about our First Paramedic Graduation
---
Veterinary Program Inaugural Pinning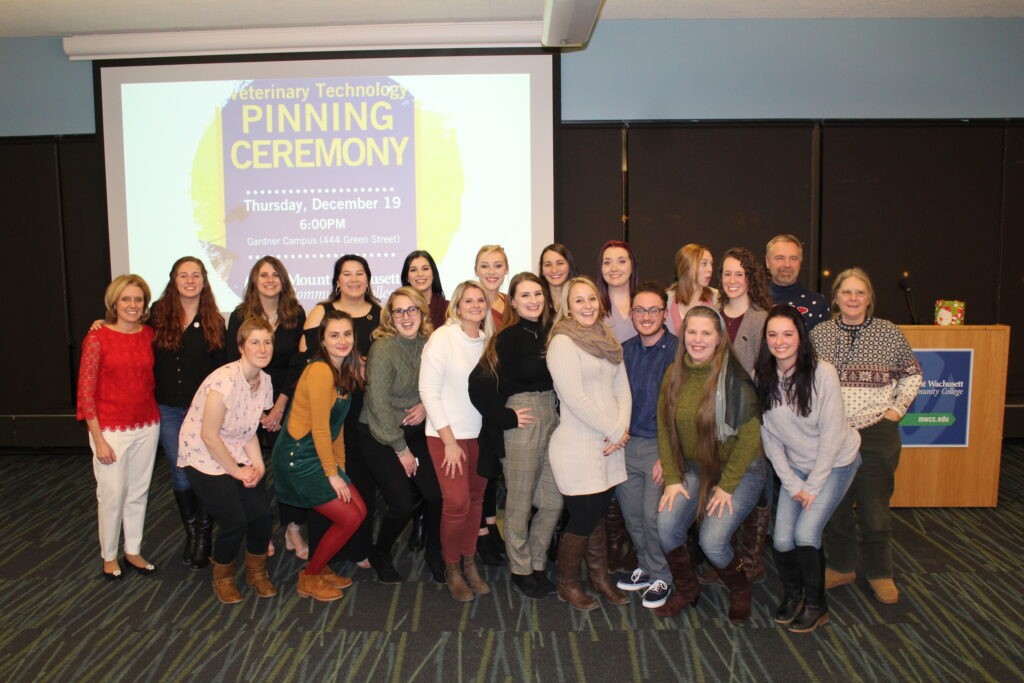 "Launched in 2017 thanks to a grant from the Workforce Skills Cabinet, the Veterinary Technician program received accreditation by from the American Veterinary Medical Association in December. We are thrilled to graduate the first cohort of students, and thankful for their trust and commitment to this new program."
Read more about our Veterinary Program Graduates.
---
US DoE Awards MWCC $4.7 Million Student Support Services Grant

"Now more than ever, programs like TRIO are essential to our communities. The funding provided by these grants enable us to have the resources we need to give the most underserved students the opportunity to succeed."
Learn more about the TRIO Student Support Programs at MWCC.
---
29 New Practical Nurses Awarded Pins in Virtual Ceremony
"These students maintained a focus that is really admirable. They met the significant challenges presented by this year, completed their program, and are now ready to serve our communities."
Read more about our Class of 2020 Practical Nurses or click to watch the ceremony above.
---
Scholarships Help Fill the Gap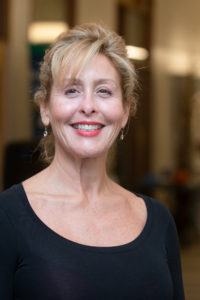 Working with our population of students has taught me that "talent is evenly distributed, opportunity is not," as the saying goes. I meet skillful, hopeful, ambitious students all the time. And every semester, I read their personal stories. Their applications for scholarship frequently tell me they are hungry, have an unstable housing situation, and are balancing some heavy responsibilities at home and work while trying to earn a degree.
They are applying for MWCC Foundation scholarships to fill the gap between their income, financial aid and the cost of college. Nearly half of all our financial aid applicants have unmet needs even after they receive all available state and federal aid. That adds up to a total of $19,727,189 our students need to stay in school.
If you feel moved to help, I encourage you to make a donation to our students.
---
Financial Overview
​
| | |
| --- | --- |
| | REVENUE |
|  Revenue Percentage | FY20 |
|  State Appropriations  39% |  $22,260,270 |
|  Capital Funding  7% |  $3,733,501 |
|  Tuition & Fees  17% |  $9,649,594 |
|  Grants   32% |  $18,364,656 |
|  Other Income  5% |  $2,626,046 |
| | |
| --- | --- |
| | EXPENSES |
|  Expense Percentage | FY20 |
|  Instruction  25% |  $12,922,474 |
|  Scholarships  7% |  $3,686,844 |
|  Student Services  23% |  $11,994,037 |
|  Academic Support  10% |  $5,274,828 |
|  Maintenance of Plant  11% |  $5,875,494 |
|  Institutional Support 12% |  $6,294,718 |
|  Public Service  2% |  $1,103,205 |
|  Auxiliary Enterprise  2% |  $1,223,784 |
|  Depreciation 5% |  $2,584,012 |
| Other Expenditures 1% | $364,343 |
---
FY19–20 Boards & Leadership Team
Board of Trustees
May 2019 – May 2020
Robert Antonioni, Antonioni & Antonioni Law Office – Chairperson
Richard Cella, Cella Law Office
Irene Hernandez Guzman (Alumni)
Claire M. Freda, Leominster City Council
Jamy Gaynor, HealthAlliance Hospital
Denise Kindschi Gosselin, Professor Emerita, Western New England University
Tracy L. Hutchinson, GAAMHA, Inc.
Donata J. Martin, Boys & Girls Club of Fitchburg, Leominster, and Gardner
Kenneth C. Tomasetti, ACT Fastening Solutions
Adam Bravo, Student Trustee
Foundation Board of Directors

Chair
Mr. Raymond Martino
Vice-Chair
Mr. Walter J. Dwyer, IV
Treasurer
Mr. Scot Barrett
Board Members
Mr. Keith Boissineau
Mr. Charles P. Bowles
Mr. Winfield Brown
Mr. Wayne Canty
Mr. Richard A. Cella
Ms. Eve Marie Nezich Ceryanek
Ms. Jeanie Connolly
Dr. Robin Duncan
Mr. Arthur Feehan
Mr. Richard Flannagan
Mr. James Garrison, Ex-Officio
Mr. George D. Jones III
Mr. Raymond LaFond
Mr. Roy Nascimento
Mr. Douglas J. Petersen
Ms. Gail Steele
Mr. Michael J. Toomey
Ms. Regina Wironen
Mr. Mark Geoffroy (alumni)
Ms. Carla Zottoli, Executive Director
Leadership Team

James L. Vander Hooven, Ed.D.
President
Robert LaBonte
Vice President, Finance & Administration
Peter Sennett
Vice President, Human Resources & Affirmative Action
Lea Ann Scales
Vice President, Enrollment and Public Affairs
Joseph Stiso
Vice President, Development, Planning & Institutional Advancement

Rachel Frick Cardelle
Vice President, Lifelong Learning & Workforce Development
Paul Hernandez
Vice President of Academic & Student Affairs
Michelle Paranto
Associate Vice President, Academic Affairs
Jason Zelesky
Senior Dean of Student Affairs 
Elmer Eubanks-Archbold
Associate Professor, Business 
---
GIVE TO THE MWCC FOUNDATION
Your gift helps us to provide students with an affordable education. Contributions of all sizes are important and are gratefully accepted.