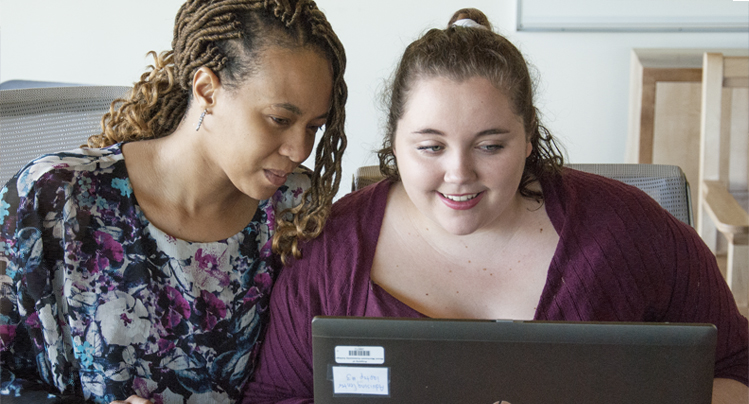 Career Resources via Academic Advising
Why visit with a career counselor?
Whether you're trying to determine which major is right for you or which career path to take, MWCC Career Exploration is where to start! Academic Advising offers Career and Program of Study Exploration, Career Assessments, Career Workshops, and Career Path Guidance. Read these common concerns that would suggest you should see a Career Counselor.
---
Focus2 (Self-Assessment)

Taking a few minutes to learn more about yourself will help you decide which career — and which academic major — you want to pursue. Focus2 is a career assessment tool that will tell you more about your own preferences and abilities.  This will give you a starting point for a conversation with your advisor.
If you are asked for an access code, enter MWCC.
---
Career Coach

Career Coach is an online tool where you can connect your career dreams with reality by matching your professional goals with our degrees and certificates. By using this tool, you have the opportunity to explore potential careers, their wages, employment outlook, and available jobs, plus the education needed to get you there. Looking for even more job market info? Check out the Career Coach blog.
---
MassCIS – Career Assessments

MassCIS is a great place to explore career opportunities in depth. Determine what occupations best match your interests and skills, find out about employment opportunities in your area, and even learn if the career you are hoping for will support the lifestyle you desire. By using the website and working with MWCC's Career Counselor you can fine-tune your career goals, learn more about yourself, and plan your education. Start using MassCIS now:
Visit the MassCIS website
Click on the "Massachusetts Resident" tab

Choose "Adult"

Choose your city/town and enter your zip code, then click "Sign In"
Choose "Explore your Occupation Matches"
Chose from four assessments:

Reality Check
Skills
Interest Profiler
Occupation Sort

Contact MWCC's Career Counselor to discuss results!
---
More Helpful Links
---
Interesting Facts and Statistics
| | |
| --- | --- |
| The number of full-time, sworn-in female officers has more than doubled since 2013. Learn more about women in law enforcement with this chart. | Did you know the number of male nurses has tripled since 1970? Explore other interesting facts about males in the nursing profession. |