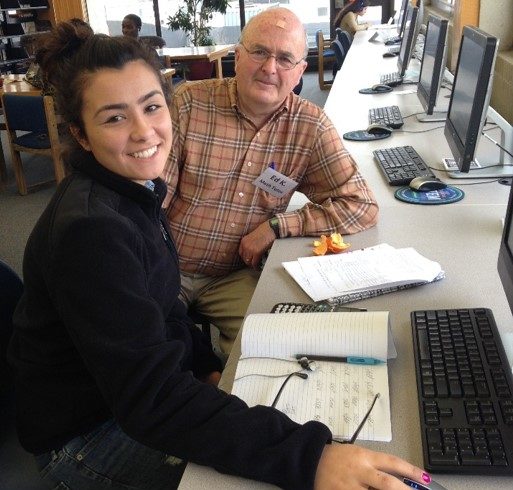 Tutor or Consultant?
It may seem like semantics, but there's a big difference between how people think of tutors as opposed to consultants. People may consider tutors as experts, much like their course instructors. They may think of someone who is in charge of learning. Finally, they may resist working with a tutor because it feels like a deficiency like something is wrong.
Now, none of these things are true about tutors, but culturally, it's what people often expect. For that reason, we use the term Consultant, or Learning Consultant.
The consultant knows more content and can help you learn how to learn, but they do not have the final word on any activity or assignment—they are not your course instructor. And the consultant is not in charge of your learning—you are. Lastly, the consultant is your sounding board, not your mechanic or a doctor in the ER. They give you feedback on your ideas and prompt you to push and to question further, but there is nothing broken or in need of fixing when it comes to learning.
Everyone learns different material at different speeds. We all have different tools and strategies, and can always learn more. And we all need other learners to help us understand what we are doing, whether we are satisfied or dissatisfied with our work, and to grow.
Mount Wachusett Community College employs three classifications of consultants:
Paraprofessional Tutor: must have successfully completed a minimum of 12 college-level credits with an overall GPA of 3.3 or higher. Students who wish to work in the ASC should apply for this position.
Professional Tutor: must have a B or better in the courses they wish to tutor as well as an overall GPA of at least 3.3. At a minimum, they must also have a completed Bachelor's degree.
Prison Program Professional Tutor: must have a B or better in the courses they wish to tutor as well as an overall GPA of at least 3.3 and be willing to tutor in NCCI Gardner and/or Shirley.
To apply:
Complete the online application to become a paraprofessional tutor here,  professional tutor here, or prison program professional tutor here.
Contact the Academic Support Center to discuss available opportunities.
Helpful information: 
These are "open pool" positions, which means you can apply at any time and when a new consultant is needed we will review the pool and interview qualified applicants.
Consultants work an average of 10-15 hours a week throughout the regular academic year and limited hours during breaks.
Consultants are often employed in other areas of the college as well. Please note that faculty are not permitted to tutor their own classes.
Current MWCC students are permitted to use this form to obtain faculty references.