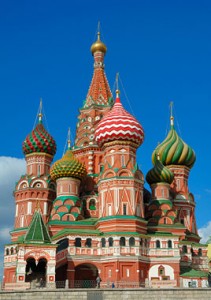 What is Study Abroad?
If you have never traveled or lived outside of the United States, study abroad allows you to experience education unlike any other in your lifetime! The exploration of self, culture, education, and your resulting growth will change your life. You also earn academic credit while studying abroad. Enroll in classes conducted in English or begin to learn a new language. Participate in campus life and see a different view of the world.
Why Should I Go Abroad?
One word: Excitement! Study abroad will not only enhance your education, it will expand your independence and add a new dimension to your life. It will open new opportunities, help you to better understand other cultures, and make you more desirable as a job applicant. The experience continually pays off!
Where Can I Go?
Once available only to college seniors and juniors, more and more foreign institutions are opening up their programs to community college students. Besides year-long and semester-long programs, concentrated programs during the summer, and short-term travel-study programs are also available. With advanced and careful planning, you can find a program to meet your needs and schedule.
Mount Wachusett Community College has long been a member of one of the largest consortiums of international studies in the world: The College Consortium for International Studies (CCIS). CCIS sponsors 80 programs in 31 countries and coordinates through major United States universities and colleges to assist both students and faculty in quality intercultural experiences. Some advantages of participating in CCIS sponsored programs include established quality programs, on-site assistance, counseling and referral, optional excursions and recreational activities, and help with the transfer of credit.
Additionally, Mount Wachusett Community College coordinates with other respected college partners to offer shorter term programs of study or travel learning experiences. New opportunities continually become available as other accredited colleges in the higher education system within the state and across the country offer openings in a variety of foreign programs. Mount Wachusett Community College is a member of MaCIE (The Massachusetts Council for International Education).
There is certain to be a program that meets your needs. Visit with the Coordinator of International Education as early as you can to identify and explore possibilities and assure your choices.
Will I Get Academic Credit for Studying Abroad?
Students who study abroad transfer their earned credits back to Mount Wachusett Community College! Before you leave, you will work with the MWCC international education coordinator and your program advisor to see how your courses will fit into your major. Member institutions will forward official transcripts that list your grades and the number of credits earned. You will, of course, want to hold onto syllabi and course descriptions until all your credits have been officially recorded. Mount Wachusett Community College will work with you to convert trimester or contact hours into academic credits and to translate grades and distinguished honors into English.
How Will I Know if I am Eligible?
All students must be in good academic standing (a minimum of 2.5 GPA) and be at least 18 years old to be eligible for study abroad. Some sponsoring universities are more competitive than others and require higher GPAs depending on the program. With this said, however, schools look at the whole student. Recommendations and interviews play an important role in the decision-making process. A passport and sometimes a visa are necessary. Students should discuss any concerns with the international education coordinator.
How Much Will It Cost Me?
Most study abroad programs cost approximately the same as the tuition and living costs you now pay! You can apply your financial aid to the institution abroad. Many students may also qualify for more financial aid! Some students ask relatives or friends to make cash gifts for birthdays, Christmas, or other occasions. Students should, as the primary source, save their own money.
Local private organizations sometimes also give small grants of money if you apply and promise to conduct a small presentation to their group upon your return. Scholarships are also available; ask your international education coordinator for information. Grants are often available in some specialized programs such as advanced learning of certain languages or the arts. Some countries have restrictions on how much students can earn while studying abroad, but colleges sometimes make on-campus jobs available.
What if I Do Not Speak the Language of the Country I Want to Visit?
English continues to be one of the most sought after and widely spoken languages in the world. Many colleges and universities have programs taught entirely in English and will sponsor students from all over the world. Some programs are designed around the study of a new language either as a beginner or through advanced levels.
Where Do I Begin?
"A journey of a thousand miles began with a single step." (Lao-tzu, founder of Taoism: 604-c 531 BC)
Start with a plan! Take time to browse and realistically think about what you want to accomplish. Looking at a variety of programs and places may help you find the best fit! To make the experience successful, you must identify your needs: What do you want? What do you have to spend? Is your goal to gain experience for job advancement or just go somewhere exciting? Will you be comfortable in a country that is very different from your own? Most students start inquiries a year in advance. The standard time frame to begin the process is one full semester in advance. Be open-minded. The best program may be the one you never thought about!
There are so many programs to choose from, almost certainly there is one out that fits you just right!
Contact:
Tracey Betts Sarefield
Study Abroad
978-630-9428
tbettssarefield@mwcc.mass.edu