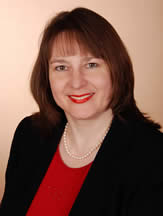 Birgit Brauer, earned an Associate's Degree in Broadcasting and Telecommunications from Mount Wachusett Community College in 1989 and went on to establish a career as an international journalist for top news organizations and magazines.
After graduating from MWCC, Brauer graduated cum laude from Harvard University Extension School in 1991 with a Bachelor's Degree in Social Sciences and received a Master's Degree in International Journalism from American University in Washington, D.C. in 1993. She currently is a Ph.D. candidate at the Center for Russian and East European Studies at the University of Birmingham in the United Kingdom.
Based in Kazakhstan, Brauer is a correspondent for The Economist, writing articles on the political, economic and social situation in Central Asia, including the 2005 presidential elections in Kazakhstan and the Tulip Revolution in Kyrgyzstan and its consequences. Brauer also has worked as a correspondent for The New York Times, Bloomberg News, and The Associated Press, covering such topics as economic development, foreign investment, oil and gas projects, banking, telecommunications and human rights. She previously worked as editor and publisher of a monthly newsletter for the U.S.-Kyrgyz Business Council in Washington and in Bishkek. The not-for-profit organization headed by former California Senator Alan Cranston analyzed events affecting U.S.-Kyrgyz trade.
"For me, the Mount was a great place to start out, and I look back on my studies with great fondness," said Brauer, who was originally from Germany and moved to Ft. Devens a few months prior to enrolling at MWCC. She credits her professors at the time, Vincent Ialenti, now assistant dean of distance learning and instructional technology, Tony Cerubini and John Koller, with providing a solid foundation in radio and television broadcasting. "The hands-on training I received would have been inconceivable in Germany at that time, and allowed me to find out, by trial and error, about my strengths and weaknesses and choose my career path accordingly."