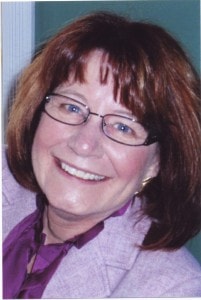 Mount Wachusett Community College will honor Dr. Denise Kindschi Gosselin, an author and chair of the sociology and criminal justice department at Western New England College, and Richard Elmer, senior manager of learning and development for Bristol-Myers Squibb, as the 2011 Alumni of the Year. The two were recognized during the college's 46th Commencement.
"I am pleased to honor Dr. Gosselin and Mr. Elmer as our 2011 alumni of the year," said MWCC President Daniel M. Asquino. "Both of these outstanding alumni built upon the academic foundation they received at MWCC to develop successful careers in their chosen fields. Their contributions to the college and to the community are an inspiration."
Gosselin, a native of Lunenburg, is an associate professor of criminal justice at Western New England College and is the author of Heavy Hands: An Introduction to the Crimes of Family Violence, a leading textbook in the field of domestic violence, and of Smart Talk: Contemporary Interviewing and Interrogation.
She earned an associate degree in law enforcement in 1976, then went on to earn bachelor's and master's degrees in criminal justice from Westfield State University and a  doctorate in criminal justice at Capella University, while raising a family.
Along the way, she has broken barriers for women in the field by becoming the first uniformed officer for Lunenburg and the first female campus police officer at MWCC. In 1978, the Massachusetts Senate honored her as the first woman appointed constable for the city of Fitchburg. Gosselin retired as a trooper from the Massachusetts State Police in 2002. She served as a uniformed officer, as a drill instructor at the department's academy, and as a major crime detective.
"The education that I received at Mount Wachusett Community College launched a career in policing and my future in academia," she said. "Going to the Mount was a tradition in my family. The year that I graduated, my father graduated with his degree in nursing. For my father, it was a second career after service in the military. For me, it provided the beginning of a criminal justice career that made me yearn for more education. Mount Wachusett Community College made so much possible for me. It is an honor to be recognized as Alumni of the Year."
Elmer, who graduated in 1971 with an associate degree in general studies, went on to earn a bachelor's degree from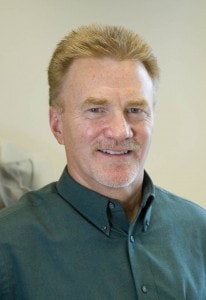 Fitchburg State University in 1973. In recent years, he has made significant contributions to the college's Devens campus and to the Biotechnology/Biomanufacturing Department. His support of the college's biotech program helped the college successfully obtain a three-year, $1.6 million training grant from the U.S. Department of Labor in 2008. The grant enabled the college to equip its newly renovated Devens labs to expand the capabilities of the biotechnology credit program, as well as launch a non-credit workforce training program.
In addition, he worked to establish an internship program for MWCC students at Bristol-Myers Squibb and serves as a key figure on the college's biotechnology advisory board.
As a corporate manager, Elmer was able to facilitate a major contribution of biotechnology equipment from BMS to the college. The equipment has since been incorporated into the labs.
He spent 17 years at Digital Equipment Corporation as a training manager, quality consultant and human resource business partner. Additionally, he worked as a quality consultant with Harvard Pilgrim Healthcare, as a training manager at Simplex Time Recorder, and as a senior manager of training and communication for AstraZeneca Pharmaceuticals before joining BMS in 2007.
Elmer has been an invaluable supporter of MWCC and continues to remain receptive to ideas about how the relationship between the pharmaceutical company and the college can continue to thrive and grow.
"It's an honor to have been nominated and selected for this recognition," Elmer said. "As I reflect back to my two years as a student at MWCC, I realize how this experience created the framework for continuous learning which enabled me to develop both personally and professionally. As the senior manager for Learning and Development at a major biologics firm, I applaud MWCC for its continuous efforts to prepare individuals for their professional careers and to the programs and support staff at the Devens campus."