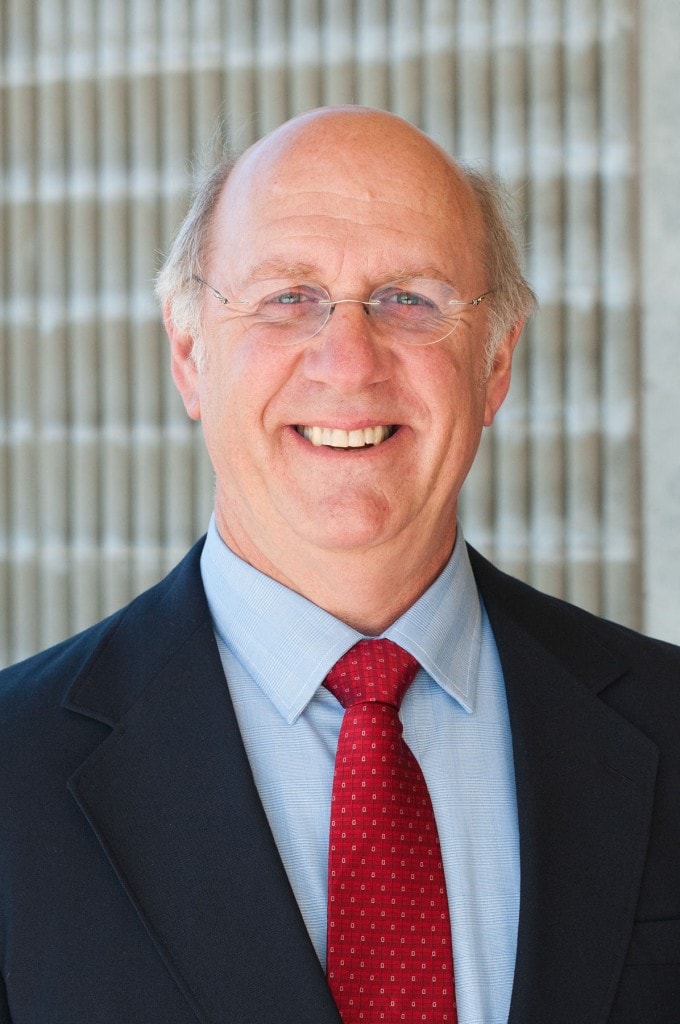 GARDNER – Mount Wachusett Community College will honor Alfred E. LeBlanc, a leader in firefighter training in Massachusettsand former chief of the Leominster Fire Department, as the 2012 Alumnus of the Year. LeBlanc will be recognized at the college's 47th Commencement ceremony on Thursday, May 17, 2012.
LeBlanc, a Leominster native, graduated in 1980 with an associate degree in Fire Science Technology and went on to earn a bachelor's degree in Fire Administration from Empire State College in 1986. In recent years, he has made significant contributions to MWCC as a member and chair of the Fire Science Advisory Board since 1998. With his leadership and the support of college officials, the Fire Science Technology degree program was revitalized last year when it was aligned with the National Fire Academy's Fire and Emergency Services Higher Education (FESHE) program. Through these efforts, MWCC was recently recognized as one of four institutions in the country to be officially accepted into the FESHE Institutional Recognition and Certificate Program.
"We are proud to honor Fred LeBlanc as our 2012 Alumnus of the Year," said MWCC President Daniel M. Asquino. "Like many of our students, Fred came to Mount Wachusett as an adult learner, balancing work, family life and academic studies then continued on to achieve tremendous success both academically and professionally. His determination to reach his goals, and to help other students and professionals in the field of firefighting and public safety, truly serves as an inspiration to all of our students," President Asquino said.
"I am very humbled and quite honored that people would recognize my achievements," LeBlanc said.
"Firefighters have a tendency to not take credit for what they do. They tend to not want to be in that lime light, but I do feel honored and appreciate this."
LeBlanc originally enrolled at MWCC in 1974. He postponed his education in 1975 to enlist in the U.S. Army. After serving active duty for two years with the 8th Infantry Division in Germany, he re-enrolled 1977, crediting the G.I Bill with making it possible to continue his education while supporting a young family, and strong mentors that helped him excel in his career. After three years taking night classes and working full time, he earned his associate degree in 1980 and went on to earn his bachelor's degree.
LeBlanc joined the Leominster Fire Department in 1979. He was promoted to Lieutenant in 1983, to Deputy Chief in 1988, and to Chief in 2003 before retiring in 2006. In the late 1980s, he began teaching at area colleges and in 1990 as an instructor for the Massachusetts Firefighting Academy in Stow. He continues to serve as an instructor and program coordinator for the Massachusetts Firefighting Academy and as a consultant for MWCC's Fire Science Technology program. He also has taught at the National Fire Academy in Maryland.
"Education has been at the forefront for me. It paved the way for how I handled myself as an officer because that knowledge gave me the confidence to try new things, do the right things at the right times, and keep my personnel safe. Safety became my focus and it still is," LeBlanc said. "MWCC opened doors that I otherwise wouldn't have known were there and set the stage for everything I achieved in my career."
LeBlanc and his wife, Lisa, who earned her nursing degree from MWCC, live in Belchertown. They have two children, Jason, a lieutenant in the Leominster Fire Department, and Abbie, a teacher in Hadley.