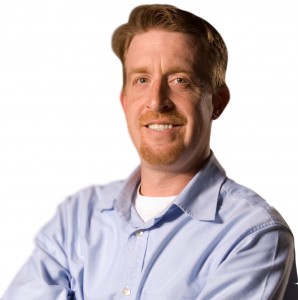 Christopher P. Brown
Christopher P. Brown, a physical therapist assistant who was recognized by the Commonwealth of Massachusetts and Westminster public safety officials earlier this year for his heroic actions at the scene of an accident, has been named Mount Wachusett Community College's 2013 Alumnus of the Year. The Westminster resident and Persian Gulf War Veteran will be honored during the College's 48th Commencement on May 16. "We are extremely proud to honor Christopher Brown as our 2013 Alumnus of the Year," said President Daniel M. Asquino. "Like many of our students, Christopher discovered his vocation while attending Mount Wachusett Community College, and then followed that path to achieve success both academically and professionally. Moreover, he has consistently demonstrated his commitment to serving others, first in the military, then as a student at Mount Wachusett, in his new career, and in his personal life."
Brown graduated from MWCC in 2010 with an Associate's Degree in Physical Therapist Assistant and works at Genesis Rehab Services in Westford. Over the past several years, he has carved out a niche as a Veterans' Services Specialist in the national company of more than 7,000 rehabilitation professionals.
Brown said he was humbled to receive the award. "It's an extraordinary honor to return to your college to receive an award when you believe the college has already given you more than enough to succeed in your career and to pursue your passion and goals in life."
A former firefighter with the U.S. Air Force, Brown was hailed a hero in March when he rushed to rescue a young woman who was trapped in a burning car following an accident in Westminster. In addition, he was recognized by the Massachusetts Department of Veterans' Services in November 2011 for his support of veterans and their families in the state.
While at MWCC, Brown founded the MWCC Veterans Group in 2009 to assist and support fellow veterans on campus. The club has since grown into a vibrant student organization serving the college and greater community.
Brown continues to actively volunteer, including with the Massachusetts chapter of the American Physical Therapy Association and the Northeast Veteran Training and Rehabilitation Center.