Unless you can be Batman, then be Batman.
However, if Batman isn't an option, being yourself is the best!
At the Mount we embrace the uniqueness each student brings to our community. We want you to be you and live your life – no one is going to judge you for being yourself. A part of college is embracing who you are and discovering who you're meant to be.
"We aren't born with a self, we create ourselves. You make you." Hank Green
Be you and don't be afraid to show the world who you are. If you want to eat pizza and watch Netflix in your pajamas in the Student Center in between classes, go for it! If you want to read a book, play video games, or play the piano, you do that! If you prefer somewhere more quiet, the library is a great place too. Where ever you choose to be on our campus, you can be you!
"In a nutshell, everyone is welcome and everyone is respected and valued," said Korman. "It truly is a wonderful, supportive place where diversity is celebrated and success is within reach for all students that join the community that is MWCC."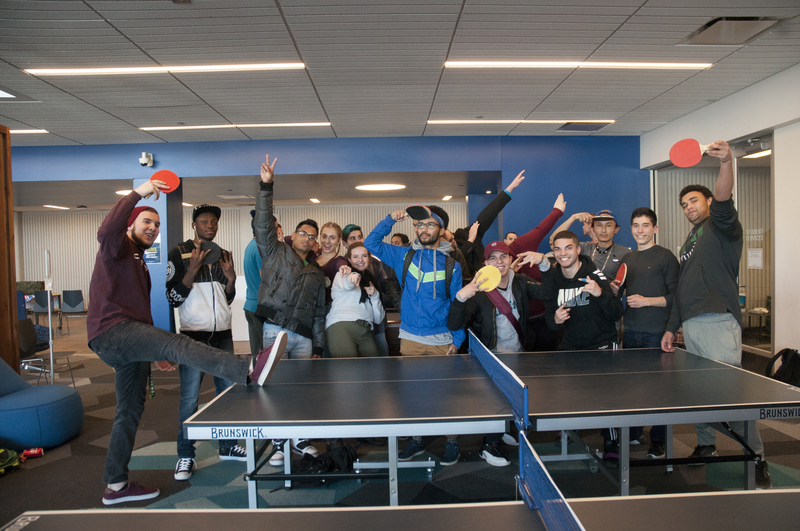 Our differences are what makes us so unique and special – we all have different perspectives, beliefs, and values to share.
Korman goes on, "It's an intellectually and emotionally safe, affordable and excellent educational institution where faculty, staff, and students all share the same objective of student success in an open, accessible, and diverse community."
All in all, no matter what you choose to study or how you choose to partake in your endeavors here at the Mount, if you work hard and stay true to who you are, you'll find that you'll go far at the Mount.
Check out what MWCC has to offer:
An education that fits your life!