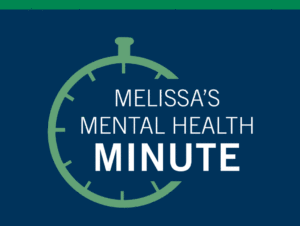 Your mental health is critical to your success as a student. As such, we are launching the "Melissa's Mental Health Minute" vlog series starting Friday, September 25, 2020.
These videos are geared at helping you to better identify how you can support yourself and others during this difficult time. Topics covered include sleep, joy and anxiety. Videos will be released each Friday morning at 8:00 am on the MWCC YouTube channel.
MWCC Counseling Services are available remotely throughout the Fall 2020 semester. Please visit the Counseling Services page for additional resources, information and to schedule an appointment.
Do you have a minute to learn about your mental health?