According to this year's statistics at United Way Youth Venture, 22% of this year's Teams launched were related to Animal Rights. Ventures like Reptile Rage, Animal Savers, and Cheer for Cats are all focused on helping and supporting animals in their communities. Animals Rights have always been a huge part of UWYV, so, lets look at why these Ventures and many others have decided to make Animal Rights their primary cause.
Over 6.5 million animals enter an animal shelter every year, and with 3.3 million being dogs, and 3.2 million being cats. Out of that 6.5 million, about half of those animals were adopted from animal shelters this year (aspca.org), which is higher then it has been in the past few years. While that is good news, animals shelters in the U.S. are still severely underfunded, which causes many shelters to euthanize many kittens and puppies, as well as sick animals, solely because they do not have the money or resources to care for these animals. Approximately 1.5 million animals are euthanized every year in animal shelters. Only about a dozen animal shelters in the U.S. have the resources to provide care to prenatal and baby animals. Funding for animal shelters has not gone up over the years, and with the increase of animal breeding in the U.S., any shelters find themselves overcrowded and scare of basic necessities.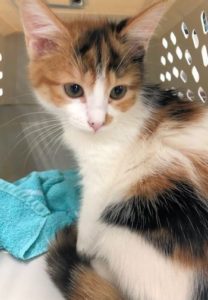 That is why these Ventures are very important to UWYV and the local community, for many of these Ventures provide supplies like food, beds, and toys to shelters, and also fund raise for them as well. Cheer for Cats launched this year, and focus on helping their local shelter, the Pat Brody Cat Shelter. Their fundraisers go towards purchasing cat supplies and making monetary donations. Another, Hands for Paws, has partnered with the Worcester Animal Shelter and focus specifically on providing the resources needed to help sick animals.
With all these Ventures, Animals Rights are becoming a center stage in our local communities. With continued support by changemakers many of these Ventures will be able to grow and expand, and be able to help more shelters around us.
If you would like to donate to the animal shelters mentioned here, click on the links below. 
Pat Brody Shelter for Cats: http://www.catsontheweb.org/donations.htm
Worcester Animal Rescue League: https://worcesterarl.org/donate/