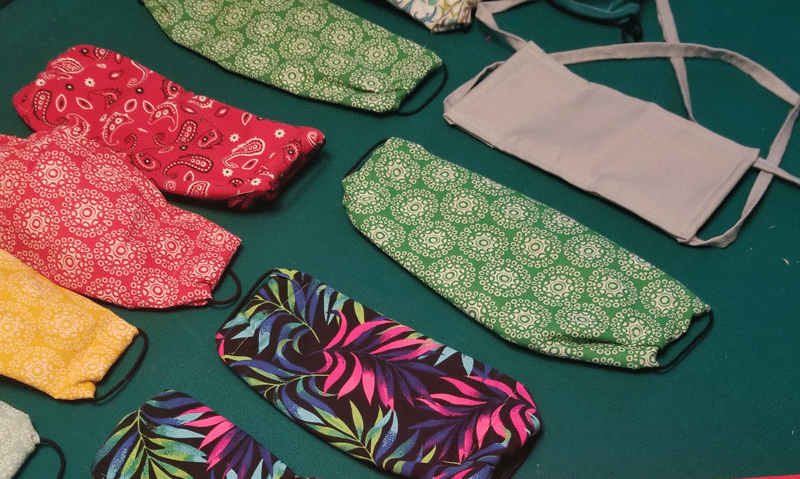 Every spring, the MWCC Phi Theta Kappa Chapter members hold a Character Breakfast to raise money for local food pantries. When COVID-19 forced the cancellation of this annual event, the PTK students were disappointed, but still wanted to do a community service project.
New PTK member, Paige Landry, suggested making masks for local community organizations, as this project could be done while practicing social distancing guidelines. The PTK group agreed, and with the support of PTK Advisors Fagan Forhan and Tami Morin, the Parachute Team took off!
The group of students, led by Landry and PTK President Sidney Myers, includes John Maron, Abby Velozo, Abbi Rameau, Madison Faneuf, Karen Livesay, Hannah Levesque, Heather Maxwell, Rebecca Verhulst and Marcela Guzman.
They have adopted the name The Parac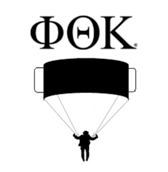 hute Team when their advisor Tami Morin realized the masks they are making look a bit like another life-saving device, a parachute, and created their logo and motto "Protecting our communities, one mask at a time."
Community service organizations receiving the masks include The ARC of Opportunity, GAAMHA, and Open Sky. These organizations work with residential development disabled and delayed, an at-risk population that has been under-represented in the current efforts to distribute personal protective equipment.  "Some of the employees don't even go home for a week at a time, just to keep the residents safe," shared Landry. The efforts of the Parachute Team will help provide some measure of protection to both residents and staff. 
The team is hoping to make upwards of 200 masks each week while still finishing up their spring semester. Those students who are not on manufacturing duty are collecting and distributing the masks, as well as collecting donated supplies. Supplies have been hard to come by, but not impossible. Donations have been received from team members and the PTK and Student Government Association have agreed to contribute funds from their budgets, however, the team is requesting that anyone who would like to participate either by making masks or donating supplies, reach out to PTK Advisor Tami Morin at t_morin@mwcc.mass.edu.