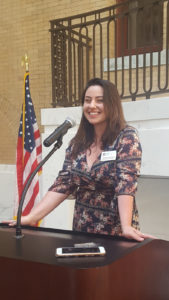 We are SO proud and inspired by the hard work and dedication that Rachel has shown! By completing her 1,500 hour term of service for the Massachusetts Commonwealth Corps, Rachel has become a true trailblazer and amazing person in the world of United Way Youth Venture of North Central Massachusetts.
As a Changemaker, Rachel and many others like her are making huge changes in the world around them. By inspiring and mentoring  students to make positive changes in their communities, people like Rachel are certainly our future.
We can't wait to see all the Changemaking action Rachel creates and achieves!