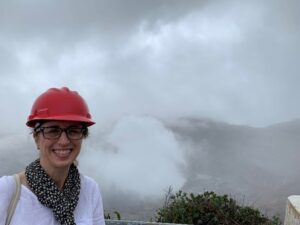 For those MWCC community members who have been bitten by an international "travel bug," you may wonder what kinds of change in services have been happening at the State Department during the COVID-19 pandemic. We have been wondering that as well in our Office!
There are two upcoming webinars that might be of interest to you. We hope to see you there as we travel to exotic lands on a post-COVID-19 journey.
What the State Department and U.S. embassies can and can't do in a crisis.
Date: Thursday, March 25 from 1:00-2:15pm Eastern Standard Time
Register for this webinar at https://bit.ly/WhatEmbassiesCanDoWebinar
The safety and security of U.S. citizens overseas is one of the top priorities of the State Department. Join representatives from the Bureau of Consular Affairs to learn what the State Department and U.S. embassies can and cannot do to assist U.S. citizens overseas during a crisis. Topics will include how to best communicate with and receive information from the State Department during an emergency, how to leave a foreign country during a crisis, and government-assisted evacuations.
As always, we welcome an email telling us where you have been dreaming of going, or a photo of you in your favorite international destination!