The Launched Venture Network is a growing network of young social entrepreneurs involved in the United Way Youth Venture program who have successfully launched their own social enterprise (or "Venture") with the intent to create positive change in the communities they care about.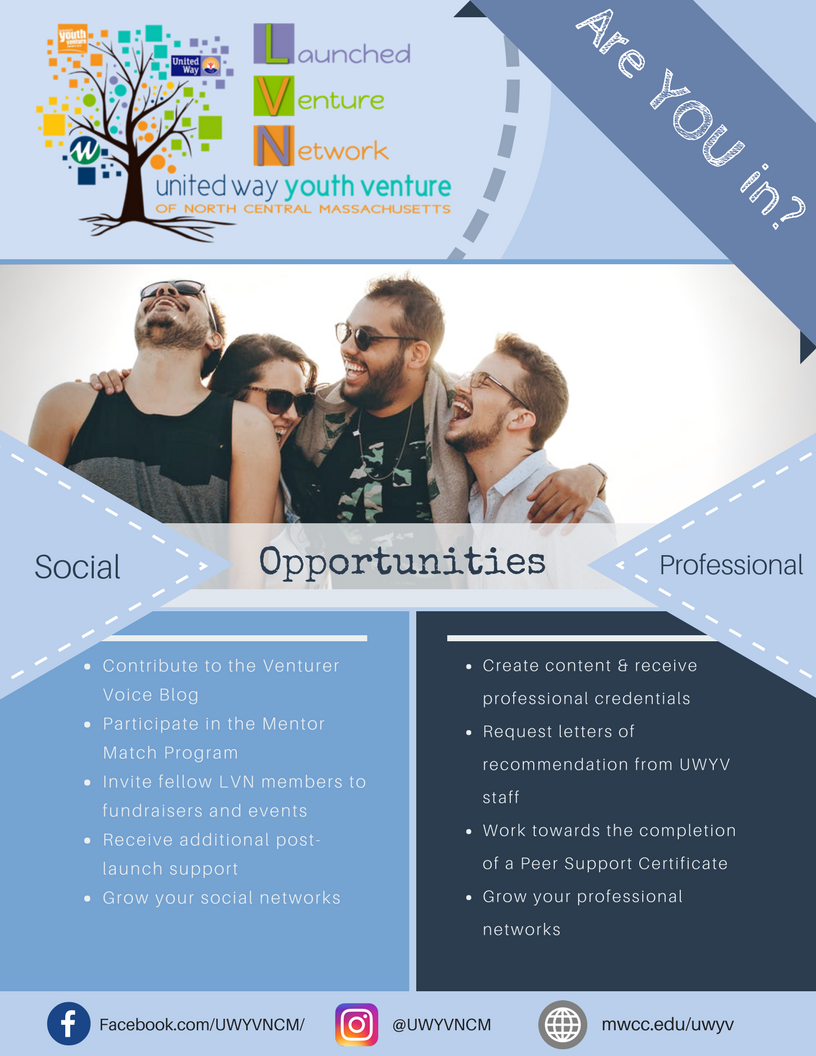 Members of the LVN have the opportunity to grow professionally and socially as valued leaders within the UWYV community and act as mentors to students whose Ventures have not yet launched. Among other benefits, LVN members have access to continued support from UWYV staff, professional development opportunities, and Peer Support credentials as they grow into the Changemakers of tomorrow.
If you are a member of a launched Venture Team and are interested in joining the LVN, contact Donna at dtoothaker@mwcc.mass.edu.