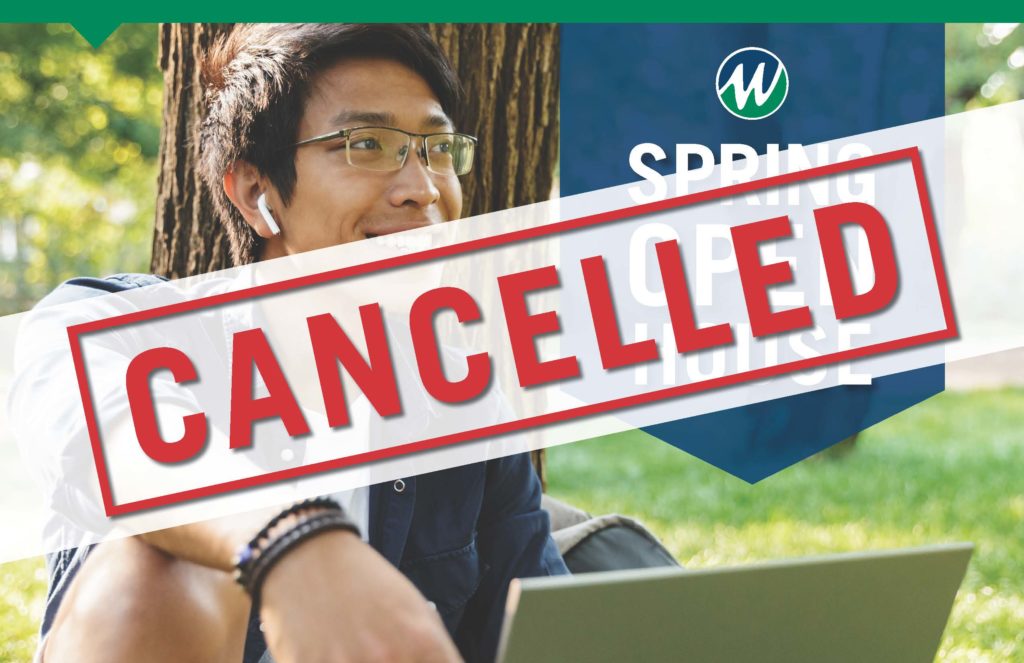 CANCELLED
Due to recent events regarding the coronavirus (COVID-19) and out of an abundance of caution, MWCC will be cancelling all public events through April 10 and will continue to assess the situation and provide updates using the Governor's recommendations as a guide. Please visit here for update and cancellations.
You can still learn about the Mount!
Browse our website to:
Explore 70+ academic programs
From Art to Veterinary Science and everything in between!
Tour our Science Center and state-of-the-art Bemis Student Center
If you haven't seen the Mount lately, you haven't seen it!
Learn about transfer options and new programs
Start near and go far! We have guaranteed admissions to 4-year colleges for graduates from a number of our programs.
Speak with academic advisors, admissions, and financial aid experts