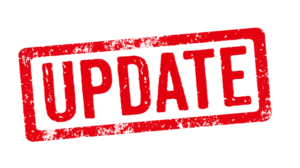 In the short time since this fund was established, we have raised $12,000 in individual donations. In addition, the Foundation itself donated added $10,000 for a total of $22,000. We have been able to help approximately 150 of our hardest hit students with emergency funding of $150 each.
Unfortunately the need continues to be overwhelming and with no end in sight. We are asking for your continued support. Whether you choose to support one student, or many, we ask that you do what you can.
Our students have been heavily impacted by this crisis and many have nowhere else to turn.
Click below to donate through PayPal
About the MWCC COVID-19 Student Emergency Fund
During this unprecedented time of uncertainty, Mount Wachusett Community College is working diligently to remove barriers so all MWCC students continue to receive the quality education they deserve. In order to make sure that our students have the support they need we are creating the MWCC COVID-19 Student Emergency Fund.
Each student in our diverse population has a unique set of needs during this time of crisis. The MWCC COVID-19 Student Emergency Fund will have the ability to quickly address a variety of our students' needs—from food and housing insecurity to medical bills and technology. Please help us, if you're able, to help our students finish strong!
MWCC COVID-19 Student Emergency Fund Uses
This fund is designed to be flexible enough to accommodate the varied needs of our students during this ever-evolving crisis. These needs include, but are not limited to:
Technology (laptop, Chromebook, internet access, etc.) for remote learning
Rent or living expenses due to job loss or reduced hours
Food insecurity
Medical Bills
For more information contact:
Carla Zottoli
978-630-9276
czottoli@mwcc.mass.edu
The MWCC Foundation is a 501 (c)(3) charity and all gifts are tax-deductible. The Foundation year runs from July 1 through June 30 of the next year.