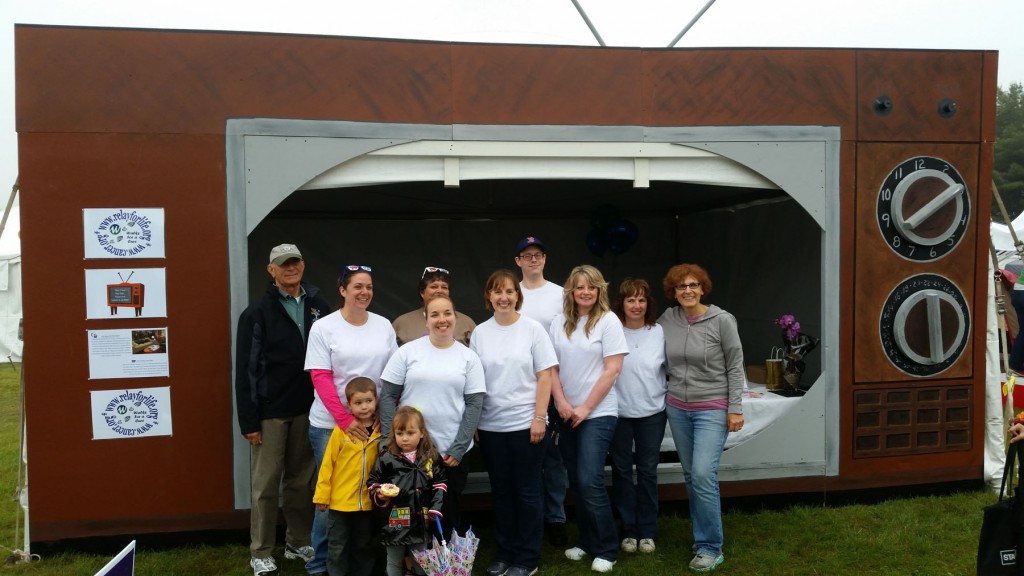 Mount Wachusett Community College students, staff and faculty were among the 2,155 participants who walked to raise funds for the American Cancer Society in this year's Greater Gardner Relay for Life.
The 159 teams raised more than $444,000 during the 21st annual relay, held June 13 and 14 at MWCC's fitness track. Participants and survivors walked to support loved ones battling cancer and in remembrance of loved ones who have passed.
MWCC's relay team, chaired by Vice President of Finance and Administration Bob Labonte, Professor Susan Goldstein, and campus police Lt. Melissa Crouteau, received overwhelming support from students to walk the entire 24 hours.
LaBonte thanked the college community for supporting MWCC's team, including Theatre Technical Director and Set designer Jeffrey Boisseau, who created the team's giant television booth in keeping with the event's television theme this year.
The MWCC Alumni Association also hosted a team.
"Every member of the Alumni Association Relay Team has experienced firsthand how cancer affects our friends and loved ones. On our team we had at least one cancer survivor and others who have been caregivers and all of us have known someone who has fought and won, or fought and lost, a battle with cancer," said Mark Geoffroy, vice president of the MWCC Alumni Association. "I'm so glad that Mount alumni were able to come together for this great cause."
Over the past two decades, the event has raised over $12 million making it one of the most successful relays in the country.
–          Alexander P. Moore