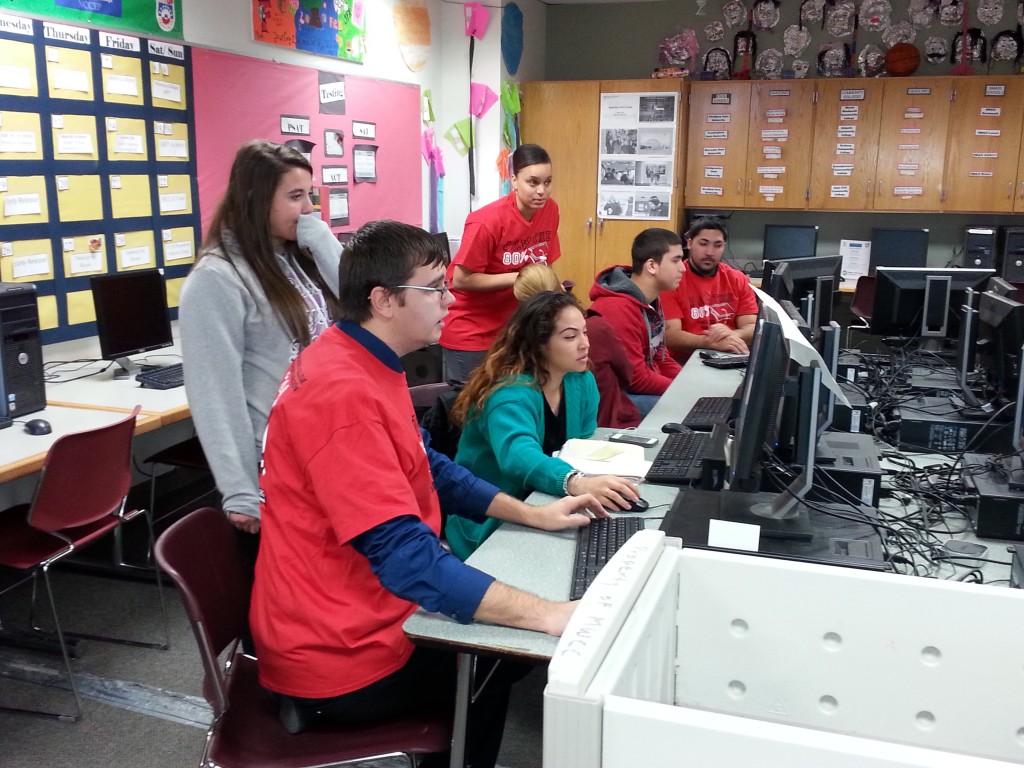 A majority of Fitchburg High School seniors celebrated Thanksgiving with more than a meal under their belt. By the holiday, more than 86 percent of the class had completed college applications, exceeding a goal set by the high school's administration and guidance staff and MWCC's Division of Access & Transition.
MWCC and Fitchburg High partnered to bring the Massachusetts College Application Celebration event to the school for the first time during the week of Nov. 17, with the goal of encouraging 80 percent of the senior class apply to at least one college of their choice by Thanksgiving. This is the third year Massachusetts has participated in the national initiative spearheaded by the U.S. Department of Education's GEAR UP program. The high school is encouraging 100-percent participation by spring.
"It was a great success," said Andrew Goodwin, MWCC GEAR UP Director. By encouraging seniors to apply early, they are more likely to apply to several schools and find the best match for their academic goals, he said.
Bringing the application celebration directly to Massachusetts high schools coincides with key state education goals of providing college access to all students and closing achievement gaps, said state GEAR UP Director Robert Dias, who paid a visit during the Fitchburg event.
Damaris Cabrera, who has participated in MWCC's Educational Talent Search program since middle school, said the application drive is making a big difference for students. The college access programs she has participated in have helped her realize the importance of higher education and the various financial aid programs available to help make that goal affordable, she said.
"I've received the information I need to help me prepare for my future."