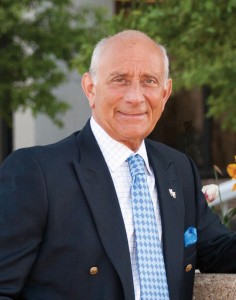 The start of a new academic year is always an exciting time at MWCC, and this year is no exception.
Over the summer, we broke ground on our new science, technology, engineering and math building and began much-needed renovations to the Gardner campus. The end result – modern facilities that will benefit all students, a renovated theatre, enhanced accessibility, and new office and meeting space – will make the temporary inconveniences during construction wholly worthwhile.
When completed in 2016, the new STEM building will include new laboratories, specialized space, and general classrooms, the replacement of the existing greenhouse and critical upgrades and accessibility improvements to the Haley building.
As the year unfolds, we'll also witness more than physical changes to our college. Several new academic programs, new student support services, new faculty and staff, new transfer agreements, and new civic engagement initiatives will enhance our existing resources to help students build up their academic and career skills in preparation for the workforce or a bachelor's degree.
In addition, MWCC continues its outreach into the community, through our students and alumni, as well as our many partnerships with K-12 school districts, business and industry, nonprofit organizations and individuals.
This month, the MWCC Humanities Project begins its second year with "Myths, Monsters, and Modern Science: Frankenstein's Legacy," an in-depth look at Mary Shelley's 1818 novel Frankenstein, and its relevance in today's world. Throughout the year, free events will take place at the college's Gardner campus and in the community at public libraries and other venues. The MWCC Humanities Project is funded through a matching $500,000 grant the college received from the National Endowment for the Humanities to deepen and sustain quality humanities programming and curriculum throughout North Central Massachusetts.
Among the many other highlights this fall, we are once again collaborating with business and industry to celebrate national Manufacturing Day on Oct. 2 at our Devens campus; and we will again join the SHINE Initiative and Heywood Hospital to present a free, Mental Health Awareness Conference on October 8.
I encourage members of our college community and the greater to take part in these thought-provoking events and discussions. In the words of 21st century philosopher Patricia Churchland, "Being engaged in some way for the good of the community, whatever that community, is a factor in a meaningful life. We long to belong, and belonging and caring anchors our sense of place in the universe."
Together, we build a better future for all.