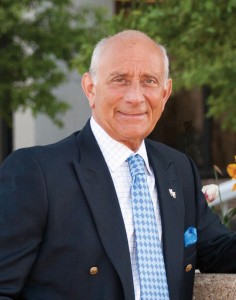 The New Year began at Mount Wachusett Community College not with the customary noisemakers of bells and horns, but with drills, hammers and saws as construction continues on our Gardner campus.
The patience of our students, faculty, staff and visitors during the modernization of our 45-year-old facility is greatly appreciated. In the coming weeks and months, renovations to our Advising Center, Commons Area, Theatre at the Mount, and main entrance will be unveiled, followed later this year by the opening of our new science and technology building.
Less obvious than these outwards signs of growth and improvement, but equally impressive, is the transformation taking place inside the classroom walls. New student support services, new faculty and staff, new transfer agreements, and new civic engagement initiatives will enhance our existing resources to help students build up their academic and career skills in preparation for the workforce or a bachelor's degree.
This spring semester provides opportunities to help students build up their résumés as well as increase understanding on national issues, including race, income inequality, and citizenship. Continuing programs through the office of Student Life include alternative spring break with Habitat for Humanity, the Leadership for Life workshop series, and events commemorating Black History Month and Women's History Month.
Upcoming events include a not-to-miss presentation in March by Harvard political scientist and best-selling author Robert D. Putnam. This presentation comes to the Mount through our involvement with the national "Citizenship Under Siege" program sponsored by the American Association of Colleges & Universities and The Democracy Commitment, and the National Endowment for the Humanities (NEH).
In February, the MWCC Humanities Project continues its second year of programming with "Myths, Monsters, and Modern Science: Frankenstein's Legacy," an in-depth look at Mary Shelley's 1818 novel Frankenstein, and its relevance in today's world. Free events will take place on the Gardner campus and in the community at public libraries and other venues, funded through a grant from the NEH to deepen and sustain quality humanities programming and curriculum throughout North Central Massachusetts.
The Division of Access and Transition is launching a Tea Time Speaker Series that will kick off on February 29 with a Men of Color panel presentation exploring the journey and obstacles of men of color in society, with an emphasis on those working in the field of healthcare.
Theatre at the Mount will reopen with a slate of new productions, we're hosting a job fair for students and the public in March, and sooner than we realize, the season will conclude with our most joyous event of all, Commencement, on May 18.