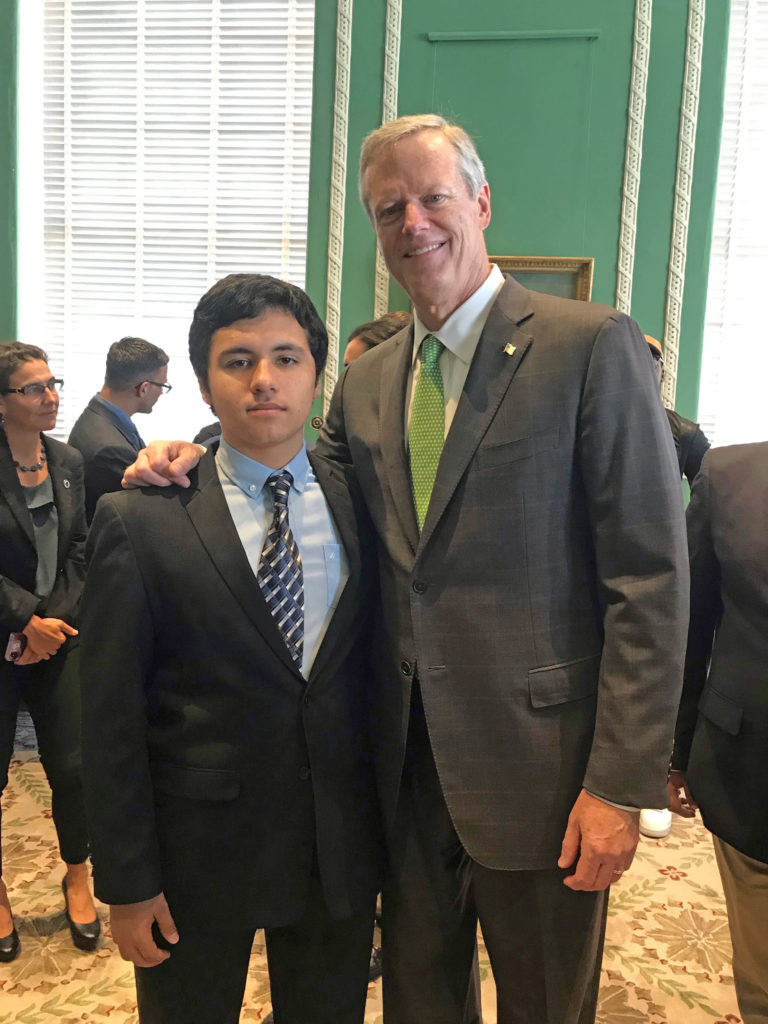 Mount Wachusett Community College student Abraham Bravo was sworn in yesterday as the college's Student Trustee at a ceremony at the Massachusetts State House conducted by Massachusetts Governor Charlie Baker.
Bravo, who plans to pursue a degree in political science after graduating from MWCC, said that it was exciting to take part in the ceremony and meet the Governor.
"I agree with a lot of what the Governor stands for and it was really inspiring to meet him. I was glad to meet other student trustees who are also going into political science," said Bravo who plans to go into politics himself.
His swearing in followed an election this spring where his peers chose him for the role. As the student trustee, Bravo will serve as an official representative for his fellow students on the college's Board of Trustees. He is a full voting member of the board and Bravo explained that he hopes to focus on fiscal issues and ensure the college is affordable for students.
"I'm hoping to do as much as I can to help students and work alongside with the rest of the people on the board," said Bravo whose first trustee meeting will be on August 8.
Bravo is a resident of Leominster and enrolled in the college's Gateway to College program. The dual-enrollment program allows students to simultaneously earn their high school diploma as well as college credits toward an academic degree or certificate. All classes take place on MWCC's campuses.