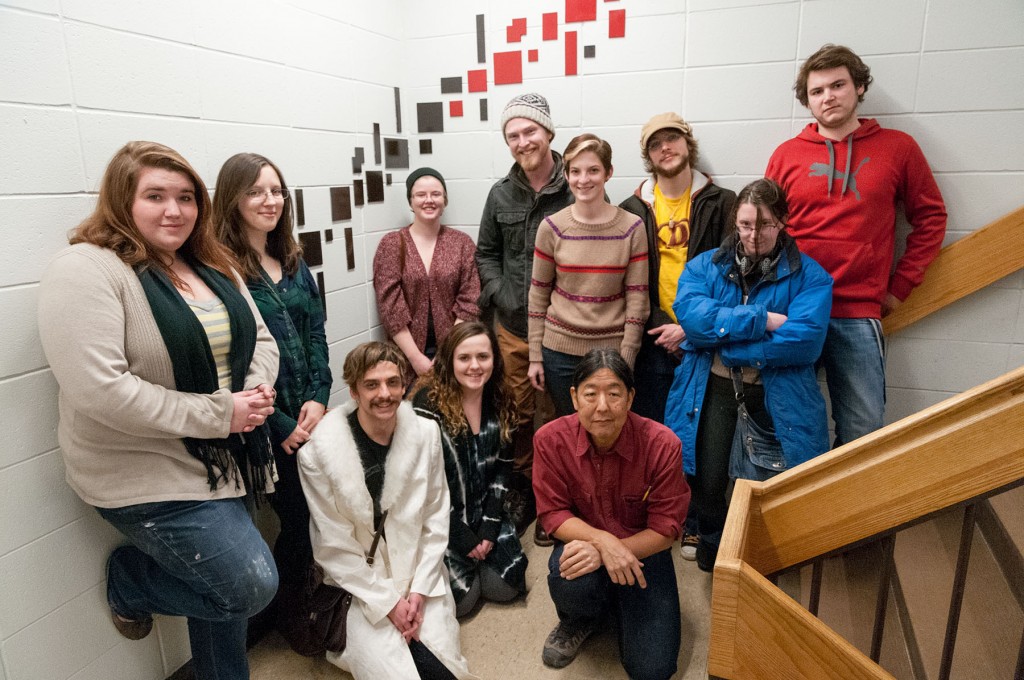 Proving once again the power of art outside the gallery, MWCC students wrapped up the fall semester by installing nine sculptures throughout the Gardner campus.
The project, new this year to Art Professor Tom Matsuda's Sculpture I course, provided students with the opportunity to create site specific installment tailored to a particular location on campus. Earlier in the semester, the class created sculptures from nature that were located inside and outside the campus.
"It's great to have an environment where we can share art with the student body," said Kyle Johnson, president of the student art club. ""We've had such great response from the college, which really motivates us. It's invaluable for the art program here," said Johnson, who worked with classmate Amber Martinez to create a colorful, multi-piece cloth sculpture they installed in the Commons.
Other participating students include Heather Chadsey (sculpture located near theater box office); Julia Stokes (art wing); Alexander Singleton (Commons and art wing); Bethany Proctor (art wing); Samantha Rutkowski (art wing stairwell to basement); James Ham (art wing) Garret Watson (art wing stairwell to second floor); Isabela Bourque (Commons).