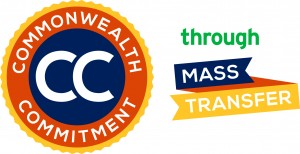 Massachusetts students and families now have access to a new, full-service web portal that will allow them to explore a wide range of academic offerings at the state's public colleges and universities and chart a course to an affordable bachelor's degree through transfer from a community college to a state university or University of Massachusetts campus, the Baker-Polito Administration announced today.
The new MassTransfer web portal will, for the first time, allow the Commonwealth's high school and college students to identify and compare a wide range of degree programs, transfer options, and college costs at all undergraduate campuses. They will be able to see what is required to transfer seamlessly between campuses, including course-by course "degree maps" available for some majors.
They will also be able to use a savings calculator to find the typical savings associated with earning an "A2B" – associate to bachelor's – degree. The portal's features also include a detailed description of the three different transfer options available to students, a course-to-course equivalency database to allow them to see exactly how various course credits will transfer, and an additional tool to view cost savings associated with an A2B degree earned through the Commonwealth Commitment program, announced in April by Governor Baker, Lieutenant Governor Polito, and the leaders within public higher education.
"This new online tool will save students valuable time and money while completing their degrees, and I hope that many students take advantage of the Commonwealth Commitment as early as this fall," said Governor Charlie Baker. "Our colleges and universities are critical partners in ensuring a strong workforce pipeline and through this new program, it will be even easier for students to take the classes and earn the degrees they need to succeed."
"The national research is clear that even a few hundred dollars can make a powerful difference in whether students stay on the path toward college completion or leave school because they cannot afford to continue," said Lieutenant Governor Karyn Polito. "We are thrilled to offer the students in our Commonwealth substantial savings off an already great deal on college credentials."
"I am grateful to the leadership of all three segments of public higher education and the Department of Higher Education for stepping forward and collectively creating the Commonwealth Commitment to ensure we make college as affordable and transfers as seamless as possible for all students," Education Secretary Jim Peyser said. "What's incredible is that the savings a student will see in this new online tool could be even greater than what's listed, with the addition of scholarships and other financial aid awards, which can lower the cost of an associate and bachelor's degree even further."
"With college costs identified as a chief barrier to college completion, we knew we needed a more seamless, efficient system to allow students to transfer from one campus to another and graduate in a more timely and cost-effective manner," said Carlos E. Santiago, Commissioner of Higher Education. "The new MassTransfer portal provides all the information students need to complete their academic journey without delay and added debt. I think many students will be pleasantly surprised by the academic excellence, diversity of degree programs and affordability available at each of our public campuses."
Through the Commonwealth Commitment program, students who enroll full-time at one of the state's 15 community colleges will be able to transfer to a state university or UMass campus and graduate with a bachelor's degree in one of a number of select programs. They must maintain a 3.0 cumulative grade point average and graduate in no more than four and a half years. Students in the program will realize substantial savings off the "total sticker price" of a traditional bachelor's degree, qualifying for a freeze in tuition and mandatory fees, 10% per-semester rebates, and a full tuition credit in their last two years of school worth an average of $1,200.
During the student's enrollment, he or she would receive part of the savings in the form of per-semester rebates, which could be used for textbooks, transportation costs, child care or other expenses that can often derail a student's college aspirations. A student wishing to live in a dorm could also apply the savings to defray the cost of on-campus housing.
The list of degree programs offered through the Commonwealth Commitment program includes liberal arts and sciences programs such as Biology, Psychology and Economics, as well as degrees leading to careers in fields such as Printmaking, Facilities Management and International Maritime Business.  The full list of programs offered in Fall 2016 and Fall 2017 is available here.