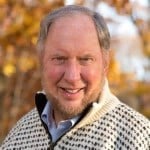 Is the American Dream Real? Political scientist, Harvard University Professor and bestselling author Robert D. Putnam will speak about the growing class gap among American young people and the implications for social mobility on Friday, March 25 at Mount Wachusett Community College.
Putnam's one-hour presentation begins at 11 a.m. in the South Café, followed by a choice of two events, a free, public dialogue with lunch, or a book signing and reception.
The suggested donation to attend the book signing and reception with the author is $30. A $50 donation includes a copy of Putnam's latest book, Our Kids: The American Dream in Crisis. Donations will support student civic leadership programs in the college's Center for Civic Learning & Community Engagement and the Students SOS office. Seating is limited. Reservations are requested and can be made online at mwcc.edu/americandream.
MWCC is in the fifth year of a second "Decade of Civic Engagement" movement launched by President Daniel M. Asquino in 2001 shortly after reading Putnam's bestseller Bowling Alone: The Collapse & Revival of the American Community.
Sponsored by the college's civic engagement center, this program is made possible by a grant from the National Endowment for the Humanities in partnership with the Association of American Colleges and Universities.
The author of 14 books translated into 20 languages, Putnam is the Peter and Isabel Malkin Professor of Public Policy at Harvard University, where he has served as Dean of the Kennedy School of Government. He is a member of the National Academy of Sciences and the British Academy, and is past president of the American Political Science Association.
He has consulted for the last three American presidents, the last three British prime ministers, the last French president, prime ministers from Ireland to Singapore, and hundreds of grassroots leaders and activists in many countries. Raised in a small town in the Midwest, he was educated at Swarthmore University, Oxford and Yale.