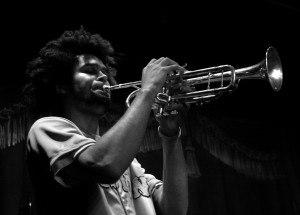 Black History Month is a remembrance of important people and events in the history of the African diaspora. It is celebrated annually in the U.S. The remembrance originated in 1926 by historian Carter. G. Woodson. Woodson selected February because the month contains the birthdays of two Americans who greatly influenced the lives and social condition of African Americans: President Abraham Lincoln andabolitionist and former slave Frederick Douglass.
In recognition of Black History Month, MWCC's Student Life office has planned the following events:
Bamidele Dancers & Drummers: Thursday, Feb. 6, 12:3o p.m., South Cafe
The Bamidele Dancers & Drummers are art educators, composers, musicians, dancers and choreographers from Africa, the Americas and the Caribbean who are dedicated to the preservation of African and African-rooted cultures through dance, music and song.
42
The film "42" will be presented on Wednesday, Feb. 12 at 12:30 p.m. in the North Cafe. The film tells the life story of Jackie Robinson and his history-making signing with the Brooklyn Dodgers under the guidance of team executive Branch Rickey.
Afro D (Peter Shungu) – Peter Shungu is a spoken word poet, rapper, trumpet player, educator and activist who uses performance art as a medium to promote reflection, understanding, and community building. He will be performing Wednesday, Feb. 19 from 12:30 to 1:30 p.m. in the South Café.