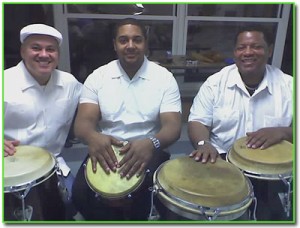 In celebration of Black History Month, MWCC's office of Student Life has planned the following events:
Afro-Cuban Drumming by Afro-Cuban Fantasia – Come enjoy the sounds, rhythms and chants from Africa.  The group will be performing Wednesday, Feb. 20 from 12:30 to1:30 p.m. in the South Café.  The event is sponsored by the Student Life Office.
Afro D (Peter Shungu) – Peter Shungu is a spoken word poet, rapper, trumpet player, educator and activist who uses performance art as a medium to promote reflection, understanding, and community building.  He will be performing Thursday, Feb. 21 from 12:30 to 1:30 p.m. in the South Café.  The event is ponsored by the Student Life Office.
 The film Red Tails will be presented on Tuesday, Feb. 26 at 12:30 p.m. in the North Cafe.  1944 – As the war in Europe continues to take its toll on Allied forces, the Pentagon brass has no recourse but to consider unorthodox options – including the untried and untested African-American pilots of the experimental Tuskegee training program. Just as the young Tuskegee men are on the brink of being shut down and shipped back home, they are given the ultimate chance to show their courage. Against all the odds, with something to prove and everything to lose, these intrepid young airmen take to the skies to fight for their country – and the fate of the free world.