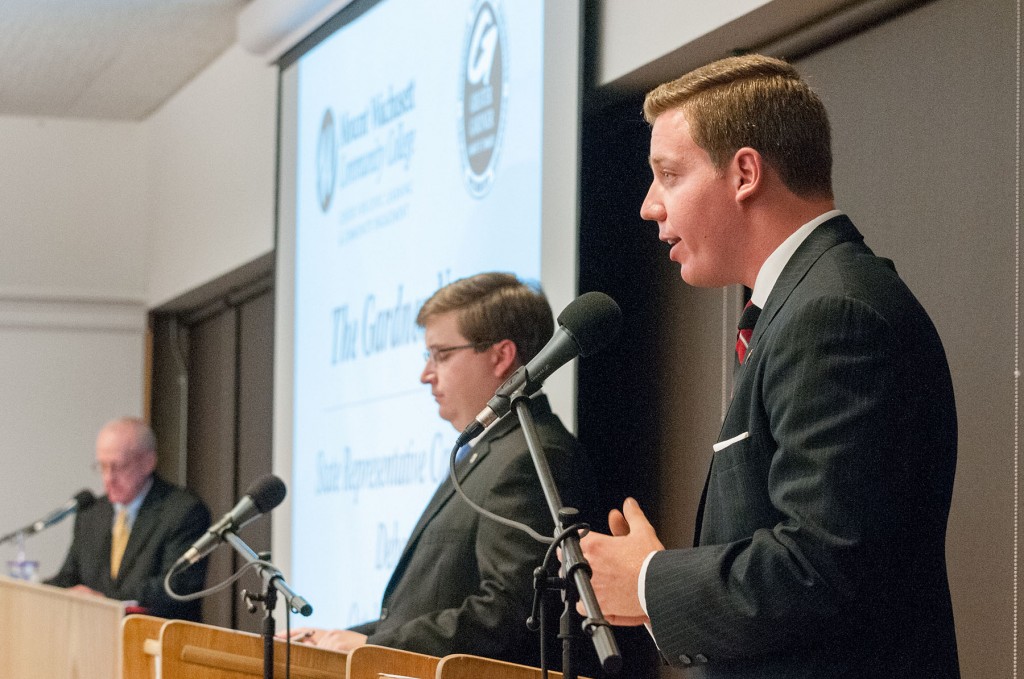 The two state representative candidates in the Second Worcester District debated several issues at MWCC's Gardner campus on Oct. 15, less than three weeks before Massachusetts' Nov. 4 general election.
Incumbent State Representative Jonathan Zlotnik, D-Gardner, and challenger Garret Shetrawski, R-Winchendon, articulated their views on gun control, medical marijuana, a potential natural gas pipeline and expansion of the Massachusetts Bottle Bill, government-mandated paid sick leave and casinos.
Steve Wendell of WGAW AM 1340 moderated the 90-minute debate, which was sponsored by the Greater Gardner Chamber of Commerce, MWCC's Center for Civic Learning and Community Engagement and The Gardner News.
The Second Worcester District is comprised of Gardner, Ashburnham, Winchendon and Precinct 1 in Westminster.