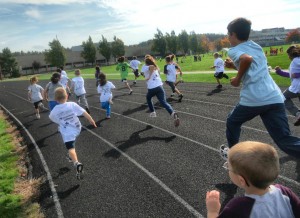 MWCC's Fitness & Wellness Center sponsored its first 5K Run/Walk on Oct. 6. Sixty-three participants from area towns took part in the event, including 30 children who enjoyed a fun run on the college's track.
The 5K participants made a scenic loop including the bike path along Crystal Lake and through town and then back to the college campus.
Ken Johnson of Gardner won the race with a time of 22:02, and the first female finisher was Christa Pineda of Gardner, with a time of 23:04.