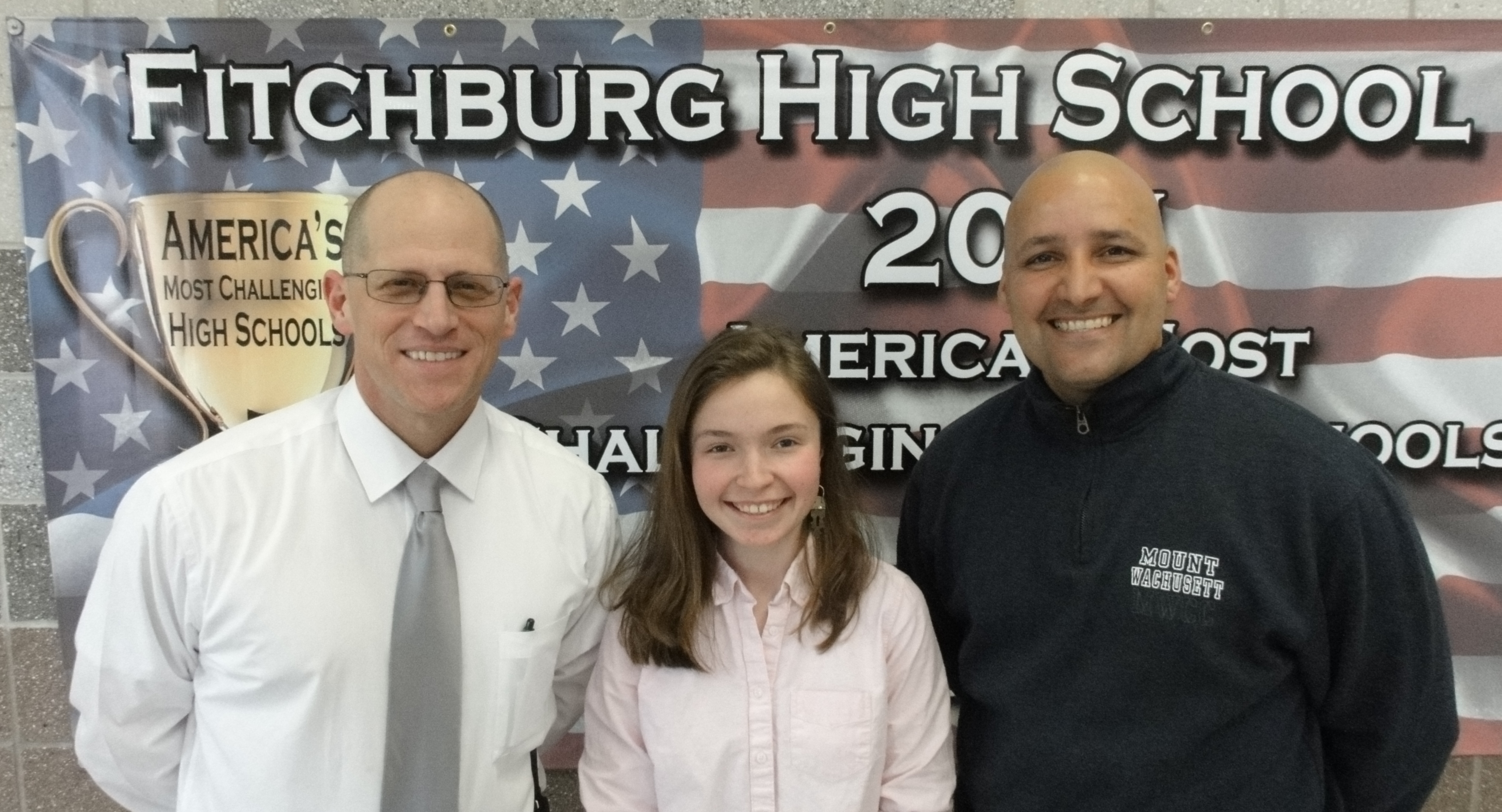 Elizabeth Moison, who participates in MWCC's GEAR UP program at Fitchburg High School, achieved a tremendous result on the fall 2014 PSAT which qualifies her to participate in the College Board's National Merit Scholarship Program during her senior year.
In order to be considered, a student must score in the top 50,000 out of 1.5 million test participants. By achieving such outstanding results, Elizabeth will now have the opportunity to possibly achieve National Merit Scholarship Semifinalist or Commended Student status, to be reported in September 2016.
GEAR UP (Gaining Early Awareness and Readiness for Undergraduate Programs) is a joint venture between Mount Wachusett Community College and FHS. The program provides services at high poverty middle and high schools and is funded by the U.S. Department of Education.
"Elizabeth is an example of a student who has taken full advantage of all of the outstanding opportunities in the Fitchburg Public Schools since kindergarten," said Fitchburg Public Schools Superintendent Andre Ravenelle. "Her personal academic success and leadership as the student representative to school committee are a tribute to her, her family and the whole FPS community."