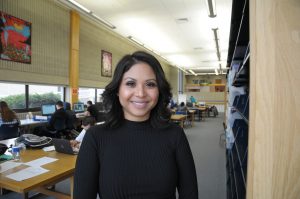 Mount Wachusett Community College student Gina Vilayphone was sworn in last week to the college's Board of Trustees, following a spring election by her peers as the board's student representative.
On Thursday, Aug. 10, the Communications major was sworn in and participated in her first trustee meeting. The Leominster resident, originally from Gardner and having graduated from Gardner High School, is a full voting member representing all students attending Mount Wachusett Community College.
"Gina is a confident and engaged member of our Mount Wachusett community. She will work to bring together our students and represent them on the board. She has a passion for engaging students from all of our locations in Gardner, Devens, Fitchburg, and Leominster. I know she will enthusiastically represent all of them," said MWCC President James Vander Hooven.
A non-traditional student majoring in Communications, Vilayphone will be entering her second year at Mount Wachusett Community College. She is a mother who is passionate about connecting with others, continuously working for positive change, and strongly believes that everyone can succeed with the right support and acknowledgment.
"I really want the satellite campuses to come together. My wish is for other campuses to get more involved," said Vilayphone. "I want people to get involved in their community more than anything else."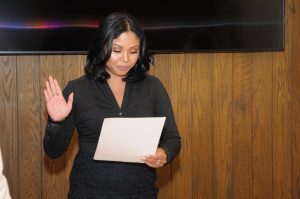 She participates in the Visions Program and is an active member of the Student Government Association. She said that she genuinely loves to help others and aspires to impact society and the college in a positive way. Her previous career in the beauty service industry led her to become an internationally published hair and makeup artist. Her work has been featured at New York Fashion Week, and published in Vogue Italia, Lula London, and Huf Magazine. Through her work in the beauty industry, Vilayphone has connected with many individuals and empowered them to build confidence in themselves.
"I'm really looking forward to representing the students and advocating for the students," said Vilayphone who said she hopes to help connect other students as well.
Gina is one of eight Mount Wachusett Community College students that were elected by their peers to student government leadership positions in April. Those representatives are:
Sophomore Representatives:
Olivia Rose Howes, Phillipston
Ashley McHugh, New Ipswich, NH
Samantha Shippell-Stiles, Westminster
Freshman Representative:
GiaBao Truong, Fitchburg
At Large Representatives:
Taylor Rameau, Westminster
Gabriel Roberts, Athol
Sarah Urbina, Sterling