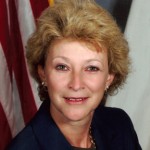 Tina Sbrega has been reappointed chair of Mount Wachusett Community College's Board of Trustees, and Leominster attorney and former state Senator Robert A. Antonioni has been appointed to serve, Governor Charlie Baker has announced.
"Tina Sbrega is a highly regarded leader on our board and in the greater community, and we are pleased that Governor Baker has reappointed her to continue serving Mount Wachusett Community College in this capacity," said President Daniel M. Asquino. "We are also delighted to welcome former state Senator Bob Antonioni to the board. He has been a strong advocate for our college, our students, and the residents, businesses and organizations that comprise North Central Massachusetts."
Ms. Sbrega, president and chief executive officer of GFA Federal Credit Union in Gardner, has served on MWCC's Board of Trustees since 2005, including the past three years as chair. She began her work with GFA in 1980 and served in numerous capacities at the financial institution before being appointed its chief official in 2009.
In addition to her volunteer service with MWCC, Ms. Sbrega serves on the board and is a past chair of the Heywood Hospital Board of Trustees, and is a past director and chair of both the Greater Gardner Chamber of Commerce and the House of Peace & Education in Gardner. In 2013 she cofounded the  Women's Circle of Giving, a volunteer philanthropic group serving the greater Gardner region.
She earned an associate degree from Quinsigamond Community College and a bachelor's degree in Business Administration from Roger Williams University.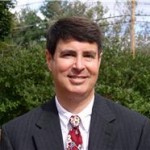 Mr. Antonioni has practiced law since 1983, specializing in family law, residential and commercial real estate, estate planning and other areas. He served as a state representative from 1989 to 1992, representing Leominster and parts of Fitchburg and Lunenburg, before being elected to the state senate. From 1992 to 2008, he represented north Worcester County, including the cities of Leominster, Fitchburg, Gardner, and the towns of Ashburnham, Westminster, Princeton, Sterling, Lunenburg, Clinton, Bolton, Lancaster, and Ashby and Townsend in Middlesex County. He served as senate chair of Education, Arts and Humanities for about 12 years and also served on the Mental Health and Ways and Means committees.On Oct. 6, Governor Baker announced new members of the boards of trustees for public colleges and universities and designated chairs at several of the Commonwealth's community colleges.
"I am pleased to welcome this group of impressive new trustees to our institutions of higher education and am grateful to the trustees who are willing to continue to serve with distinction in leadership positions," he said. "They are all proven leaders in their communities and our community colleges and universities will be well-served by their deep commitment to our Commonwealth and their depth of experience in the private, non-profit, and public sectors."
"These leaders will be able to hit the ground running and add value on day one," said Lieutenant Governor Karyn Polito. "They understand the importance of ensuring that nearly 300,000 students on 29 campuses each year have the best possible opportunities for success."
"I look forward to working with all trustees as we tackle the challenges that face our education system," said Education Secretary Jim Peyser. "Together we will be able to ensure that our students continue to receive a top-notch education and meet the workforce needs of the future. I also thank all of the outgoing trustees who have served on our public higher education boards. Their contributions have been invaluable."