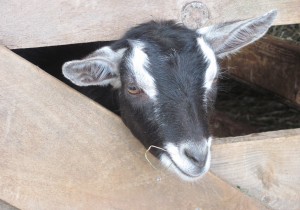 MWCC's Green Street Café is continuing its holiday tradition of supporting Heifer International's mission to end hunger and poverty around the world.
Dining Services Manager Lynne Franciose and her team are collecting loose change and other donations through the end of January with the goal of raising $1,000 for the non-profit organization, which operates the Learning Center at Overlook Farm in Rutland. Heifer International sponsors programs in the U.S. as well as 50 other countries, including projects in Massachusetts, the Mississippi Delta Region and the Appalachian Mountains.
"For many, many people in the world, food cannot be taken for granted," said J.P. Perkins, Heifer International volunteer coordinator for central Massachusetts, who recently presented a talk to MWCC students in the cafeteria. The Green Street Café's efforts are raising awareness about global hunger issues as well as funds to provide support where it is most needed, Perkins said. The nonprofit organization was established nearly 70 years ago by Dan West, an Indiana farmer.
"The Green Street Café adopted the Heifer International Project as its charity three years ago in an effort to reach out and inform the college community of the organization's inspiring and positive efforts towards ending hunger around the world," Franciose said. "In the spirit of the giving season, we wanted to recognize the Heifer Project and give to their effort in the form of donations collected at our cash registers."
The organization teaches families and communities who are struggling with poverty and hunger how to raise a variety of animals, along with techniques to improve their gardening. Heifer provides livestock that ranges from chicks to water buffalo to be raised for their milk and eggs, or in the case of water buffalo, a powerful field-tilling force, Franciose said. The animals are not slaughtered. As they reproduce, the project requires that the "gift" of one of the offspring be passed on to another needy individual, family, or community.
"There are so many important causes and meaningful efforts of charity all around us that choosing one is difficult. However, we have made a conscious effort to focus on this cause as it relates to our effort in providing food, and that food and health are the base for everything," Franciose said. "The knowledge and tools that Heifer provides will help the recipients and give to them and their families and communities for a lifetime. It's a gift that keeps giving, and that's a thoughtful and meaningful gift!"
The café collected $1,000 last year and is hoping to match that goal again this year.
"We are very pleased with the contributions made by our customers to this valuable cause that helps  people all over the world," Franciose said. "Thank you to all that have made a contribution and all who will before the end of January!"
Heifer's Learning Center at Overlook Farm offers educational programs and events for the public year-round.  For more information, click here.
More ways on campus to support charitable endeavors: 
Hurricane Sandy: The Fitness & Wellness Center is sponsoring a book drive to help a school in Union Beach, N.J. replenish thousands of library books lost during Hurricane Sandy. Aquatics Director David Graham, a former New Jersey resident, is organizing the effort. A childhood friend who is a teacher in New Jersey told him of the plight of Memorial School, which is located in one of the hardest hit areas of the Oct. 29 storm. Students in kindergarten through grade 8 are in need of children's books, beginning reader books, and fiction and non-fiction books,
"I grew up in New Jersey and a lot of my friends have shore property and live down that way and they've lost everything," Graham said. "When my friend showed me the pictures of how devastated the school was, I thought we could do something up here to help."
Books may be dropped off in the collection box located at the front desk in the Fitness and Wellness Center during normal business hours, Monday through Friday from 5 a.m. to 9 p.m. and Saturday and Sunday from 7 a.m. to 5 p.m., or contact David Graham at d_graham@mwcc.mass.edu or 978-630-9354 for assistance coordinating a book collection or pick up.
MWCC Students: Student clubs and organizations will raffle off decorated wreathes and various campus departments will raffle off theme baskets during the annual Winter Fest Fair Dec. 5 and 6 in the Commons area. Proceeds from both raffles will benefit the Emergency Student Fund.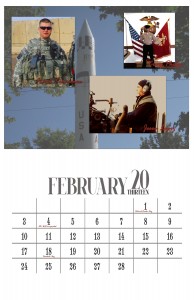 Veterans: The Veterans Group is collecting personal care items, coats, gloves, mittens, hats and other clothing for the Alfred H. Marengo, Jr. Drive for Homeless Veterans. The drive runs through Dec. 11 to support the Montachusett Veteran Outreach Center. Donations can be made in the Veterans Success Center, room 138. The student club is also selling 2013 calendars for $5 featuring MWCC student veterans to raise funds for the Marengo foundation. A Red Barrel media drive collection is also underway to support the foundation's efforts to assist homeless veterans.
Children: MWCC's Student Services Division is hosting a Giving Tree to benefit families in need at a Gardner child care center. To participate, stop by the Student Support Services office, room 141, and select a tag or two from the tree. Unwrapped gifts must be returned to the office by noon on Friday, Dec. 14 with the tag in place.
In addition, student clubs will continue to sponsor bake sales to support local nonprofit organizations, including the House of Peace and Education in Gardner.
COMECC: MWCC's Human Resources Department is accepting donations from MWCC employees for the Commonwealth of Massachusetts Employees Charitable Campaign.  COMECC offers the choice of donating to over 1,000 screened non-profit organizations. Last year's campaign set a new record. Through voluntary one-time donations and payroll deductions and various on-campus fundraisers, MWCC faculty and staff pledged a total of $65,589 to aid those in need.