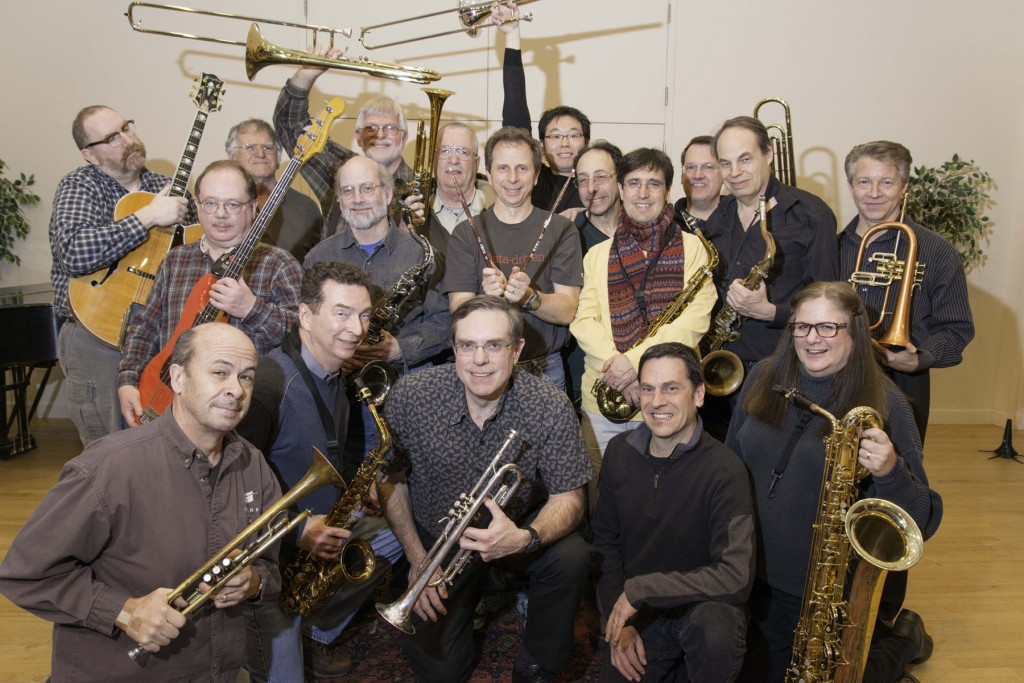 The Indian Hill Big Band, led by trumpeter, composer and educator Jerry Sabatini, will present a free jazz concert Friday, March 28 at Mount Wachusett Community College, 444 Green Street. The performance will begin at 8 p.m. in the theatre of the Raymond M. LaFontaine Fine Arts Center.
Founded in 1998 and based in Littleton, the Indian Hill Big Band performs America's greatest music at venues throughout Greater Boston and beyond. Several of the members are active professional musicians from the local area who perform regularly with orchestras, chorales, musical theater organizations, ethnic music ensembles and other jazz groups.
Sabatini is recognized in the Boston jazz scene as an adventurous, creative and diverse trumpet player, improviser, composer and educator. Known for his wide range of musical taste, he performs in projects ranging from traditional jazz and Balkan brass bands to the music of the Middle and Far East and the avant guard. As an instructor, he directs jazz ensembles at Indian Hill Music School, Joy of Music Program in Worcester, and Cushing Academy in Ashburnham, where he also teaches jazz history.
The concert will serve as a live training event for MWCC's media students, who are also involved with promotion and event management.
Audio Engineering students will record sound that night with nearly 40 microphones and later mix the raw recording in the college's audio production studios.  The audio mix will be synchronized to a multi-camera video recording of the event produced by MWCC's Video/Film students, who will record the concert with six synchronized cameras.
Photography students will take photos at the event for imagery needed by Graphic Design students who will create DVD package designs. The end result will be a full concert DVD and cable television program.
"As the music and performing arts program continues to grow at Mount Wachusett, I met with Susan Randazzo, Executive Director at IHMS, to explore prospects for partnership between our two schools, said Dr. Stephen Grieco, Dean of MWCC's School of Liberal Arts, Education, Humanities and Communications. "This concert not only creates a collaborative partnership but allows for a unique learning experience for our students. As dean, I am excited to extend this opportunity to our community and am looking forward to this concert production led by Jerry Sabatini, his talented musicians, and our dedicated MWCC Media Arts & Technology faculty and students."
During this public event, concert attendees agree to be recorded in the audience in photos, video and/or audio for DVD, Internet, television and other promotional materials. Seating will be available on a first-come, first served basis. Doors will open at 7:30 p.m.
The Indian Hill Big Band is an ensemble at the Indian Hill Music School, which offers private lessons and group experiences for all ages, styles, and levels. For more information, call 978-486-9524 or visit www.indianhillmusic.org.
Mount Wachusett Community College's Broadcasting and Electronic Media program prepares students for careers in television, radio, cable TV, sound recording, photography and related electronic media programs. For more information, contact MWCC at 978-630-9110 or admissions@mwcc.mass.edu, or visit https://mwcc.edu.