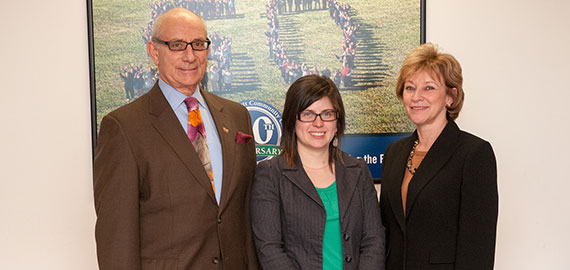 Joana Dos Santos of Fitchburg, executive director of United Neighbors of Fitchburg/Cleghorn Neighborhood Center, was recently appointed to the Board of Trustees at Mount Wachusett Community College by Governor Deval Patrick."We are delighted that Ms. Dos Santos has been appointed to our Board of Trustees," said MWCC President Daniel M. Asquino. "As an alumna and a community leader, her enthusiasm and perspective on a range of issues affecting students and our region will be an asset to the board and to the college community."
A native of Uruguay, Dos Santos became familiar with MWCC as a student at Fitchburg High School, where she participated in the GEAR UP program (Gaining Early Awareness and Readiness for Undergraduate Programs) administered by college's Division of Access and Transition.
After earning her high school diploma, she enrolled at MWCC, where she served as president of the Alpha Beta Gamma business honor society, on the Student Government Association and was inducted in to the Phi Theta Kappa honor society, all while remaining active in community service.
"I'm very excited to be appointed to the board," Dos Santos said. "I started 12 years ago as a GEAR UP student, and now it has come full circle. It is a nice opportunity to give back to the college, which has been like a second home, in a very meaningful way."
Dos Santos graduated from MWCC in 2007 with an associate degree in business administration, and from Fitchburg State University with a bachelor's degree in interdisciplinary studies. A graduate student in Fitchburg State's applied communications program, she also serves on the Fitchburg Human Rights Commission and the New England Regional Funding Panel for the nonprofit organization Haymarket People's Fund.