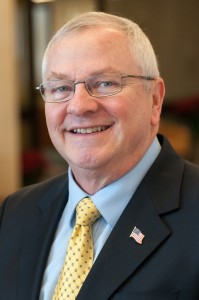 Jon Wyman of Westminster, a civil engineer with extensive experience in public works and construction management, has been appointed Associate Vice President of Facilities Management at Mount Wachusett Community College.
Working with Vice President of Finance and Administration Robert LaBonte, Wyman will play an instrumental role in the planning and upcoming construction of MWCC's new science and technology building on the Gardner campus. In addition, he will manage operations for the existing 500,000-square-foot main campus and oversee the college's facilities and grounds department.
"We are delighted to welcome Jon Wyman to Mount Wachusett Community College. He brings a wealth of engineering experience that will be invaluable to our new construction project and overall operations," said President Daniel M. Asquino. Construction of the $41 million science and technology building is expected to begin by next fall.
Wyman, whose family roots in Massachusetts date back to the early 17th century, said he is looking forward to his involvement in the college community. "Mount Wachusett has a great mission that I am proud to support," he said. "The education and employability of our youth are vital to our community and our nation.  I am particularly impressed by the support provided by the college to veterans of the armed forces."
A 24-year veteran of the U.S. Navy Civil Engineer Corps, Wyman served as deputy officer in charge of construction in the Philippines, and as chief of staff for operations for the Third Naval Construction Brigade in Pearl Harbor, HI. He went on to serve as director for public works and officer in charge of construction at Naval Station Newport, RI. His military awards include the Legion of Merit, the Defense Meritorious Service Medal, the Meritorious Service Medal with gold star, the Navy Commendation Medal with gold star and the Navy Achievement Medal.
After retiring from the Navy as a captain in 1999, Wyman worked with contractors to provide facilities support at military bases nationwide, most recently as general manager of facility management, construction, engineering and operations for IAP Worldwide Services at Hanscom Air Force Base in Bedford.
A native of Gaithersburg, MD, he earned a bachelor's degree in civil engineering from Worcester Polytechnic Institute and a master's of engineering degree in construction management from the University of Florida. He earned additional academic credentials at the Amos Tuck School of Business at Dartmouth College and the Armed Forces Staff College in Norfolk, VA. He is a member of the Society of American Military Engineers and International Facility Management Association.
Wyman met his wife, Rhonda Phillips Wyman, who grew up in Westminster, while they were students at WPI. He serves on the Westminster Planning Board and on the Montachusett Joint Transportation Committee. He also serves as president of the Francis Wyman Association, a national nonprofit preserving a colonial home built in 1666 in Burlington, MA. by an ancestor. Wyman has a strong interest in family history, and has roots to ancestors who settled in Woburn, MA. in 1630 and others who established a paper mill in Westminster in the 19th century.