Lea Ann Scales has been appointed Vice President of Access, Transition and Development at Mount Wachusett Community College, where she will oversee the college's many K-12 programs and partnerships, development, planning and institutional research, and the MWCC Foundation, Inc. She replaces Senior Vice President Sharyn Rice, who retired after 25 years at MWCC.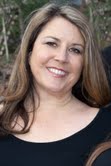 Ms. Scales, a resident of Holden, previously served as assistant vice president of public relations and marketing at Worcester State University since 2008. Prior to that, she served as an administrator at MWCC for more than 10 years, most recently as Associate Vice President of Public Affairs, overseeing the college's media, community and governmental relations. She also worked with President Daniel M. Asquino to launch MWCC's Center for Democracy and Humanity (now the Center of Civic Learning and Community Engagement) and oversaw its varied outreach programs, and served as an adjunct faculty member teaching political science courses to dual enrolled high school students.
"We are delighted to welcome Lea Ann Scales back to the MWCC community," President Asquino said. "She brings more than 20 years of strategic experience and leadership, and is an enthusiastic champion of public higher education. Her commitment to serving students and our communities, coupled with her breadth of knowledge and experience in the areas of public education, advancement, strategic planning, communications and community and governmental relations, are a tremendous asset to the college and our students," he said.
Mount Wachusett Community College has created a national model in its innovative K-12 partnerships," Ms. Scales said. "The opportunity to work with the incredibly gifted team in Access and Transition, Development, Strategic Planning, Institutional Research and the MWCC Foundation, is an honor and source of inspiration every day."
Earlier in her career, Ms. Scales held posts as a congressional press secretary, senate information officer and radio newscaster. She has received numerous awards for higher education communications and advancement, including two 2009 Council for the Advancement and Support of Education (CASE) awards and Communicator of the Year award from the National Council for Marketing and Public Relations (NCMPR) District 1 in 2005.
Ms. Scales served as an elected official on the Wachusett Regional School District Committee and as co-chair of the Holden School Building Committee. She also serves as a guest host for The Jordan Levy Show on WTAG.
She earned her bachelor's degree in Communications and Political Science from Minnesota State University, Mankato and her Master of Science Degree in Public Affairs from the University of Massachusetts, Boston. Her professional affiliations include the Council for the Advancement and Support of Education (CASE) and the National Council for Marketing and Public Relations.
She serves on the board of the Wachusett Education Foundation Trust (WEFT), an independent, non-profit organization supporting 21st century teaching and learning through a culture of giving.