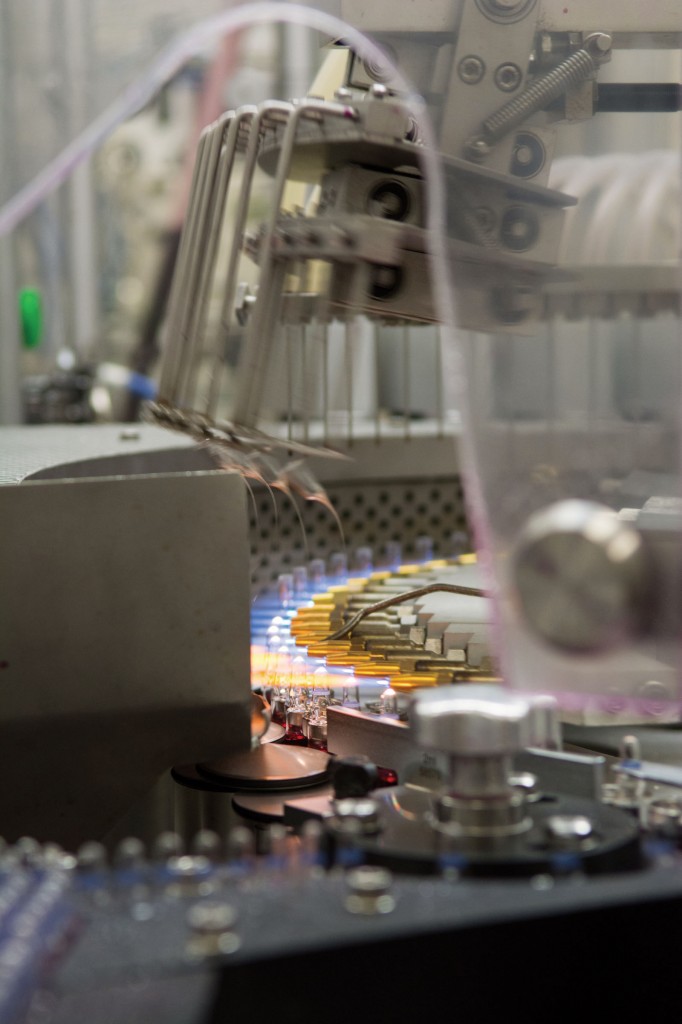 Massachusetts' 15 community colleges have been awarded a $20 million Trade Adjustment Assistance Community College and Career Training Grant from the U.S. Department of Labor to further state-wide initiatives addressing training and educational needs in the STEM fields of science, technology, engineering and math, as well as advanced manufacturing and healthcare.
Led by Massasoit Community College, the Guided Pathways to Success in STEM (GPSTEM) project will use the national Complete College America Guided Pathways to Success model to assist eligible students in obtaining degrees and certificates in STEM fields. The model focuses on reducing the time to complete certificates and degree programs, thus increasing the number of students entering the state's workforce and transferring to four-year schools.
During the three-year grant period, the consortium will create or enhance a total of 24 STEM degree options and 58 certificate programs, through partnerships with business and industry, the Commonwealth's workforce system, state universities and UMass. These collaborative pipelines will help students seamlessly transfer into baccalaureate programs and meet industry demand in specific STEM fields.
Mount Wachusett will receive $525,000 to create and enhance certificate programs in career readiness, hospitality, cyber security, information technology and other areas. MWCC is also currently overseeing a $15.9 million TAACCCT grant awarded last fall to the college and partnering institutions in Tennessee, Ohio and Louisiana to further training opportunities in advanced manufacturing.
The project will also build on the Career & College Navigator model, designed and implemented by the Massachusetts community colleges for the first round of TAACCCT funding in 2011.
"Creating key pipeline collaborations in the STEM fields in conjunction with the state universities and UMass will serve as a new model for creating comprehensive higher education and industry partnerships in the Commonwealth," said Bill Hart, Executive Officer of the Massachusetts Community Colleges Executive Office.
The TAACCCT awards totaled $450 million to nearly 270 community colleges partnering with more than 400 employers nationally. The announcement made Oct. 3 by Vice President Joe Biden, Labor Secretary Thomas E. Perez and Education Secretary Arne Duncan.