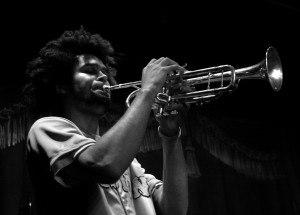 Black History Month is observed as a remembrance of important people and events in the history of African Americans. In recognition, MWCC is hosting several events throughout the month of February at its Gardner campus and in the community. All events are free and open to the public.
The series of events begins on Wednesday, Feb. 10 with a performance by Afro D (Peter Shungu) a spoken word poet, rapper, trumpet player, educator and activist who uses performance art as a medium to promote reflection, understanding and community building. Shungu will perform from 12:30 to 1:30 p.m. in the South Café at MWCC's Gardner campus. The event is sponsored by MWCC's office of Student Life.
The Bamidele Dancers and Drummers returns to the college to perform on Thursday, Feb. 18 from 12:30 to 1:30 p.m. in the South Café. The BDD are art educators, composers, musicians, dancers and choreographers from Africa, the Americas and the Caribbean who are dedicated to the preservation of African and African-rooted cultures through dance, music and song. Members have expertise in African, Caribbean and Brazilian culture. The event is sponsored by MWCC's office of Student Life.
On Wednesday, February 24, the film "Freedom Summer" will be shown in the Wetmore Center, room W11, beginning at 12:30 p.m. Sponsored by Student Life and the ALANA Club, the film looks back at the summer of 1964 when more than 700 student activists took segregated Mississippi by storm, registering voters, creating freedom schools and establishing the Mississippi Freedom Democratic Party. Members of ALANA will also host a voter registration drive during this event.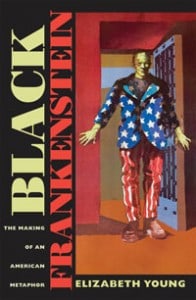 Elizabeth Young, author of Black Frankenstein: The Making of an American Metaphor, will give a presentation on Thursday, Feb. 25 from 6:30 to 8 p.m. at the Fitchburg Art Museum. She is a professor of English and Gender Studies at Mount Holyoke College. In this book, Young identifies and interprets the figure of a black American Frankenstein monster as it appears throughout 19th and 20th-century U.S. culture in fiction, film, essays, painting and other media.
The black Frankenstein's monster has served as a powerful metaphor for reinforcing racial hierarchy, and an even more powerful metaphor for shaping anti-racist critique. Young's lecture is part of the ongoing MWCC Humanities Project, sponsored through a grant from the National Endowment for the Humanities. Now in its second year, the Humanities Project is focusing this year on Mary Shelley's Frankenstein and its relevance today.
The series of events concludes with a Men of Color Panel and Black History Month luncheon on Monday, Feb. 29 beginning at noon in MWCC's North Café. The panel presentation will explore obstacles men of color face in today's society, workforce and education system. Panelists include University of Massachusetts Medical School: Brian Lewis, Ph.D., associate dean for student diversity and associate professor in the Molecular, Cell and Cancer Biology department at the University of Massachusetts Medical School; Jesse Edwards, director of diversity and equal opportunity at UMass Medical School; Train Wu, senior outreach specialist/career coach with MWCC's Workforce Diversity Pipeline Program; and Eric Rodriguez, Lead Organizer at United Neighbors of Fitchburg.
The presentation is sponsored by MWCC's Diversity Consortium, Gateway to College and the Workforce Diversity Pipeline Program and is funded through a grant from the U.S. Department of Health and Human Services' Office of Minority Health. Seating to the panel presentation and luncheon is limited. To reserve a seat, call 978-630-9143.