The Mount Wachusett Community College Presidential Search Committee today named five finalists to succeed MWCC President Daniel M. Asquino, who is retiring after more than 30 years of service to the college and more than 50 years of service to Massachusetts Public Higher Education.
"Hiring a community college president is a tremendous responsibility, and I want to recognize the Search Committee members for the many hours they worked and the expertise they shared in order to locate and secure the third president in the history of Mount Wachusett Community College," said Attorney Richard A. Cella, chair of the MWCC Presidential Search Committee and a member of the MWCC Board of Trustees. "We are excited to recommend a new leader with expansive experience, a visionary who can continue to move MWCC forward and to serve the community and region. The finalists are all exceptional individuals with impressive credentials who can continue the college's philosophy of providing quality and affordable education to the students in our service area."
The finalists for the presidency of the college, which annually serves approximately 14,816 credit and noncredit students, are:
William D. Hart
J.D. LaRock, J.D., Ed.D.
Maureen H. Powers, Ph.D.
James Vander Hooven, Ed.D.
Julie A. White, Ph.D.
Each candidate will participate in interviews and open meetings to be held from December 5th through December 13th on the MWCC Gardner campus. MWCC staff, faculty, students and community members are invited to attend the community and open sessions. The interviews with the Board of Trustees each day are open to the public.
Candidate evaluation forms will be available for all attendees and will be shared with the Board of Trustees. The MWCC Board of Trustees will announce their selection for the third president of Mount Wachusett Community College at their December 15th meeting. Their recommendation will then be presented to Massachusetts Board of Higher Education for final approval.
"Due to President Asquino's innovative leadership, Mount Wachusett Community College is well positioned for success," said MWCC Board of Trustees Chair Tina Sbrega. "We are fortunate to have such a talented pool of finalists and delighted that President Asquino will remain on campus during the transition period."
The five finalists: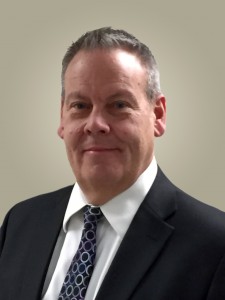 William D. Hart has more than 25 years of higher education experience and began his career as an adjunct faculty member in the Social Sciences Division at Bunker Hill Community College in Boston. Bill's desire to make a broader contribution to the college was realized in a variety of leadership positions he assumed while at Bunker Hill, including Vice President of Communications. In this position, he shaped a new cabinet level division and with other senior leaders helped transform Bunker Hill Community College into the strong learning environment it is today.
Bill has been the Chief Executive Officer of the Massachusetts Community Colleges Executive Office since 2009. He had previously served as the deputy director for five years. His thorough understanding of critical issues in higher education administration, coupled with his ability to articulate to an array of audiences, has been instrumental in his successful advocacy on behalf of the institutions in which he serves.
Bill has been extremely active over many years in building partnerships with employers throughout the region. He has served as chamber of commerce president in two local cities; a longstanding member of the Metro North Regional Employment Board; and was a Gubernatorial appointment to the Metropolitan Area Planning Council. He also serves on many charitable and civic boards of directors. Bill is often called upon to provide political commentary and policy analysis for local cable television.
Mr. Hart earned a Bachelor of Arts from Merrimack College in North Andover and a Master in Public Administration from Suffolk University in Boston. Bill currently resides in Lynnfield, MA and previously in Everett, MA where he served in various elected and public service roles. View William D. Hart's resume at mwcc.edu/presidents-transition.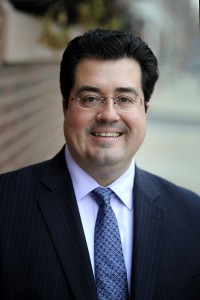 Dr. J.D. LaRock is Chair of the Board of Trustees at North Shore Community College, a diverse, high-performing, 10,500-student community college with campuses in Lynn, Danvers, and Middleton, Massachusetts. J.D. also represents and advocates for Massachusetts' 15 community colleges and 135,000 community college students as the community college segmental representative on the Massachusetts Board of Higher Education.
A nationally known education policymaker with an eclectic background as a television reporter, school district spokesperson, and international education official, J.D. works at Northeastern University, where he has served as Executive Director of Strategic Presidential Initiatives, Chief of Staff, and on the university's senior leadership team. A scholar of education policy, education politics, and the future of higher education, J.D. is also a faculty member in Northeastern's College of Professional Studies.
As a Senior Education Advisor to the late Senator Edward M. Kennedy, J.D. helped author several major laws that have made college more affordable, especially for low-income and first-generation students. These include the College Cost Reduction and Access Act, a 2007 law that increased funding for federal Pell Grants by more than $11 billion, and the Higher Education Opportunity Act of 2008, which reauthorized the federal Higher Education Act and strengthened its many college access programs, including the TRIO and GEAR UP programs.
As Policy Director at the Massachusetts Executive Office of Education in the administration of Governor Deval L. Patrick, J.D. authored major portions of the Achievement Gap Act of 2010, which has been hailed as one of the most impactful education laws of the last generation. The law enabled the creation of 40 "Innovation Schools" across the state, including the Pathways Early College Innovation School at Mount Wachusett Community College. It also significantly strengthened the state's power to intervene in low-performing school districts, leading to a nationally praised school district turnaround effort in Lawrence, Massachusetts. Dr. LaRock holds three degrees from Harvard University, including a doctorate in education administration, planning and policy, as well as a law degree from Georgetown University. He lives in Melrose, Massachusetts. View J.D. LaRock's resume at mwcc.edu/presidents-transition.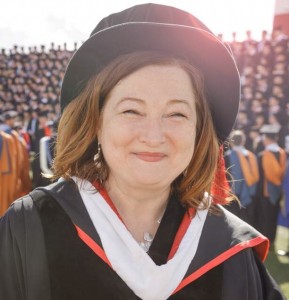 Dr. Maureen Powers was born and raised in Worcester County and started her college studies in the Massachusetts public college system, and later returned to North Adams State College (now MCLA) to serve as the Assistant Dean of Students. She has since served in senior college leadership roles as Vice President or Dean at several institutions including Emmanuel College in Boston, The City College of New York in NYC, Stanford University in California and most recently at Plymouth University, a public institution in England. Maureen has also served in senior leadership roles at two international institutes, running 75 undergraduate academic programs in 43 countries.
Dr. Powers is a respected speaker on risk reduction/management, diversity and inclusion, student retention, crisis response/safety, and legal and international issues in higher education. She has delivered influential presentations on student safety, FERPA, Title IX, diversity and inclusion and cross cultural competency to faculty, administrators and students in the USA and twelve other countries. Since returning from the UK this past year, she is serving as a consultant to the Los Angeles Transit Authority on sexual harassment, as a consultant on diversity for the Indiana University IU-MSI Faculty STEM project, and as a consultant to the CEO and program speaker for LEAD, a drug and alcohol abuse prevention non-profit outside Chicago.
Maureen received her bachelor degree from Georgetown University in Government, a Masters from Saint Louis University in Urban Affairs and she earned her Ph.D. in Higher Education from Indiana University-Bloomington. She holds dual citizenship in Ireland and the USA, and has lived in Africa, Europe and the United States, but always considers Worcester County her home. View Maureen H. Powers' resume at mwcc.edu/presidents-transition.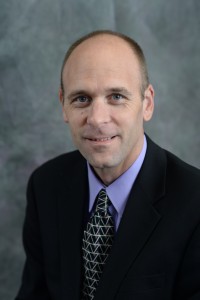 Dr. James Vander Hooven has been committed to the ideas of access and opportunity in higher education for the majority of his professional career. After a few years of secondary teaching and administration, Vander Hooven found his true calling when he stepped foot into a nontraditional classroom and he was the youngest person in the room. From that evening on, he has focused his energy and time on increasing opportunities for students of all ages and backgrounds to achieve their academic, professional, and personal goals.
Jim is currently serving as the Vice President for Enrollment Management at Landmark College in Putney, Vermont. In this role, he serves as the College's chief enrollment officer, manages recruitment activities, enrollment and admissions processes, and administers the Office of Financial Aid. He also oversees the Office of Transfer, Career, and Internship Services.
Prior to joining Landmark College, Jim was president of Tohono O'odham Community College, a Tribal College located on the Tohono O'odham Reservation in Arizona. In that role, he oversaw the $9 million construction of a new main campus, strengthened programs in the areas of STEM (Science, Technology, Engineering and Math) and developmental education, and represented the Tribal Colleges in annual presentations on Capitol Hill.
In previous roles, Jim has served as Vice President of Student Affairs and Enrollment Management at Lakes Region Community College in Laconia, New Hampshire, and Regional Dean of Academic and Student Affairs at National American University in Denver, Colorado. The breadth of his experience gives him a keen understanding of the challenges and opportunities of educational leadership. He is dedicated to building strong teams designed to achieve important goals and improve student outcomes.
Dr. Vander Hooven attained his Bachelor of Arts degree in English from The Ohio State University. He received his Master of Arts degree in American Studies from the University of Wyoming. In 2009, he was awarded his Doctorate in Higher Education Leadership from the University of Maine, where he focused on student access. His dissertation was titled, "Lessons From Success: The Experience of Women Who Successfully Completed an Associate Degree While Parenting Children." He lives in Keene, New Hampshire. View James Vander Hooven's resume at mwcc.edu/presidents-transition.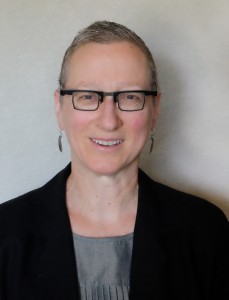 Dr. Julie White currently serves as the Senior Vice President of Student Engagement and Learning Support at Onondaga Community College in Syracuse, New York. Previously, Dr. White served as Interim Provost and Senior Vice President at OCC, while the College extended its search for a new provost. Dr. White joined OCC in 2013 as Vice President, Student Engagement and Learning Support. Prior to that, she held the position of Director of Centers for Student Engagement and Academic Advisement at Cayuga Community College, and from 2005-2013, Julie worked at Monroe Community College as the Assistant Director of Student Services, where she also served as an Adjunct Instructor in Sociology. Prior to joining the Monroe Community College staff, Julie worked at Rochester Institute of Technology, serving in roles including Director of Human Subjects Research, Associate Director of the Center for Student Transition and Support, and Coordinator of the Women's Center. Previously, she was a Health Educator at the State University of New York at Geneseo and University of Rochester. Currently she is also an Adjunct Professor and Dissertation Committee Chair in St. John Fisher College's Ed.D. program in Executive Leadership. She has also taught as an Adjunct Professor at the Warner Graduate School of Education at the University of Rochester, Monroe Community College, and SUNY Geneseo.
Julie is a Fellow of the American College Health Association and has been recognized by several organizations for her work in advancing diversity and inclusion, including recent awards as a YWCA Diversity Achiever from the YWCA of Syracuse and the Ann Felton Multicultural Leadership Award from Onondaga Community College.
Julie also remains active in academic research, conferences, and publications, in the areas of community college research, success for under-represented populations, and financial aid policy. Active in the community, she serves on the boards of the Everson Museum of Art and the Say Yes to Education Syracuse Operating Board.
Dr. White earned a Doctor of Philosophy in Educational Leadership from the University of Rochester, a Master in Education in Counseling from Xavier University, and a Bachelor of Science in Education in English Literature from Miami University. View Julie A. White's resume at mwcc.edu/presidents-transition.
Dr. Daniel M. Asquino has served as President of Mount Wachusett Community College since August 1987 and is currently the longest-serving public higher education president in Massachusetts. Under his leadership, Mount Wachusett has grown exponentially in size, stature and academic services.
Enrollment has grown and satellite campuses have been established in Leominster, Fitchburg, and Devens, and the number of academic programs has expanded to over 75 associate degree and certificate options. During his tenure at MWCC, President Asquino has established the college as a state and national leader in the areas of workforce development and economic development; dual enrollment and K-12 partnerships; civic engagement and service learning; veteran services; and renewable energy and sustainability.
"It has been an honor and a privilege," President Asquino said in an announcement to the college and greater community when announcing his retirement. "I can say without reservation that it has been a joy to come to work each and every day. For that, I thank the hard-working students, faculty, staff and alumni of Mount Wachusett Community College and our many community partners for their inspiration and support."
The members of the Presidential Search Committee are:
Mr. Richard A. Cella, Esquire – Chairperson, Search Committee Member/Vice Chair Board of Trustees Member, Foundation Board Community Member
Ms. Tina Sbrega – Member/Chairperson, Board of Trustees, Community Member
Ms. Cheryl Oliveri, Search Committee, Staff Assistant, Planning, Development and Institutional Research, MWCC, Secretary
Ms. Diane Ruksnaitis, Ex-Officio, Vice President, Human Resources & Payroll, Affirmative Action Officer, MWCC
Mr. Chuck Bowles, Member, Foundation Board, Community Member
Mr. Wayne Canty, Member, Foundation Board, Community Member
Ms. Denise Clemons, Superintendent, Gardner Public School, Community Member
Ms. Joana Dos Santos, Member, Board of Trustees, Community Member
Mr. Elmer Eubanks-Archbold, Professor of Business, MWCC
Ms. Suzanne Farias, Member, Board of Trustees, Community Member
Ms. Patricia Marshall, Member, Board of Higher Education
Mr. Ray Martino, Member/Chairman, Foundation Board, Community Member
Mr. Dean Mazzarella, Mayor of Leominster, Community Member
Ms. Carla Morrissey, Library Assistant III, MWCC
Ms. Kelly Morrissey, Director of Financial Aid, MWCC
Ms. Shaunti Phillips, Senior Community Outreach Counselor, MWCC
Ms. Cathy Teague, Student, MWCC