Mount Wachusett Community College, long recognized nationally for its comprehensive veteran services, has again been named to Military Times' Best for Vets: Colleges 2015 rankings.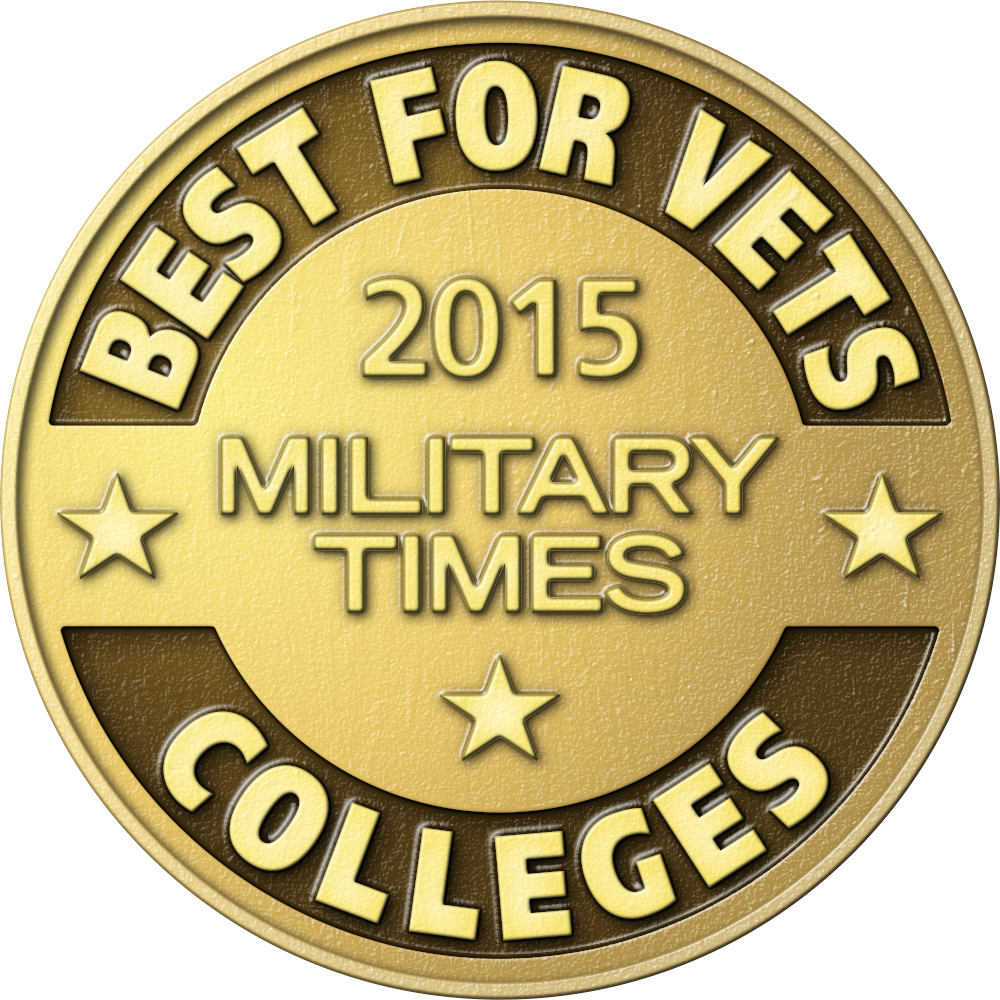 Released alongside Veterans Day, the independent news project evaluates organizations based on their support systems and campus cultures to provide a reference point for service members, military veterans and their families. In order be considered for the rankings, MWCC and other colleges meticulously documented these services through a survey with over 100 questions.
MWCC was ranked seventh nationally among two-year schools in a list that includes a total of 140 four-year, two-year, online and nontraditional schools. The list will be published in issues of Army Times, Navy Times, Air Force Times, Marine Corps Times and Military Times EDGE magazine, as well as online at MilitaryTimes.com, ArmyTimes.com, NavyTimes.com, AirForceTimes.com and MarineCorpsTimes.com.
"Given this award's proximity to Veterans Day, we express our collective gratitude to veterans throughout this country, including those we are fortunate to call MWCC students," said President Daniel M. Asquino. "These students strengthen our campus community, and we are proud to provide the services that help them flourish."
"This is a school whose faculty and staff are genuinely good people who sincerely care about our veteran population," said Veterans Services Director Robert Mayer. "I can't express how good it makes me feel to know that, wherever they go on campus, our veterans will be taken care of."
MWCC launched the Center of Excellence for Veteran Student Success in 2010 to address the unique academic, financial, social and physical needs of veterans, military personnel and military families transitioning to college life. Student veterans are also active members of the campus community, participating in such clubs and organizations as the Veterans Group and Student Government Association.
In August 2013, MWCC became one of the first 250 higher-education institutions to implement President Obama's "8 Keys to Success" initiative to help boost academic opportunities and improvement employment outcomes for veterans.
MWCC also maintains community partnerships with the Montachusett Veteran Outreach Center, the Northeast Veteran Training & Rehabilitation Center operated by Veteran Homestead, Inc., the Massachusetts Department of Veterans Services' SAVE program, and local posts of the Veterans of Foreign Wars and the American Legion.
The residential and educational partnership between MWCC and the NVTRC, run on a portion of campus property, served as the focus of a recent segment on WGBY in Springfield.