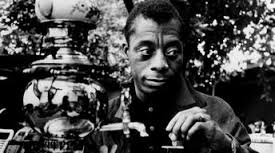 Black History Month is observed as a remembrance of important people and events in the history of African Americans. In recognition, MWCC will host several events in February at its Gardner campus. All events, sponsored by the office of Student Life, are free and open to the public.The series of events begins with the screening of "James Baldwin: The Price of the Ticket," on Thursday, Feb. 5 at 12:30 p.m. in the North Café. Director Karen Thorsen will attend the event and host a discussion following the film and a light lunch will be served.
Baldwin, a major 20th century American author and a Civil Rights activist, called upon Americans, black and white, to confront their shared racial tragedy. The film captures the passionate intellect and courageous writing a man who was born black, impoverished, gay and gifted.
The series continues with the film "Standing on my Sisters' Shoulders," on Wednesday, Feb. 11 at 12:30 p.m. in the North Café. This award-winning documentary tells the story of three Mississippi who walked into the U.S. House of Representatives in Washington D. C. in 1965 to seek their civil rights. These legends give their firsthand testimony and capture a piece of history that is often overlooked in history books. Their achievements go beyond the cotton fields of Mississippi or even the coast of American of Black History Month.
The Bamidele Dancers and Drummers will perform on Thursday, Feb. 19 at 12:30 p.m. in the south café. The BDD are art educators, composers, musicians, dancers and choreographers from Africa, the Americas and the Caribbean who are dedicated to the preservation of African and African rooted cultures through dance, music and song. Members have expertise in African, Caribbean and Brazilian culture.