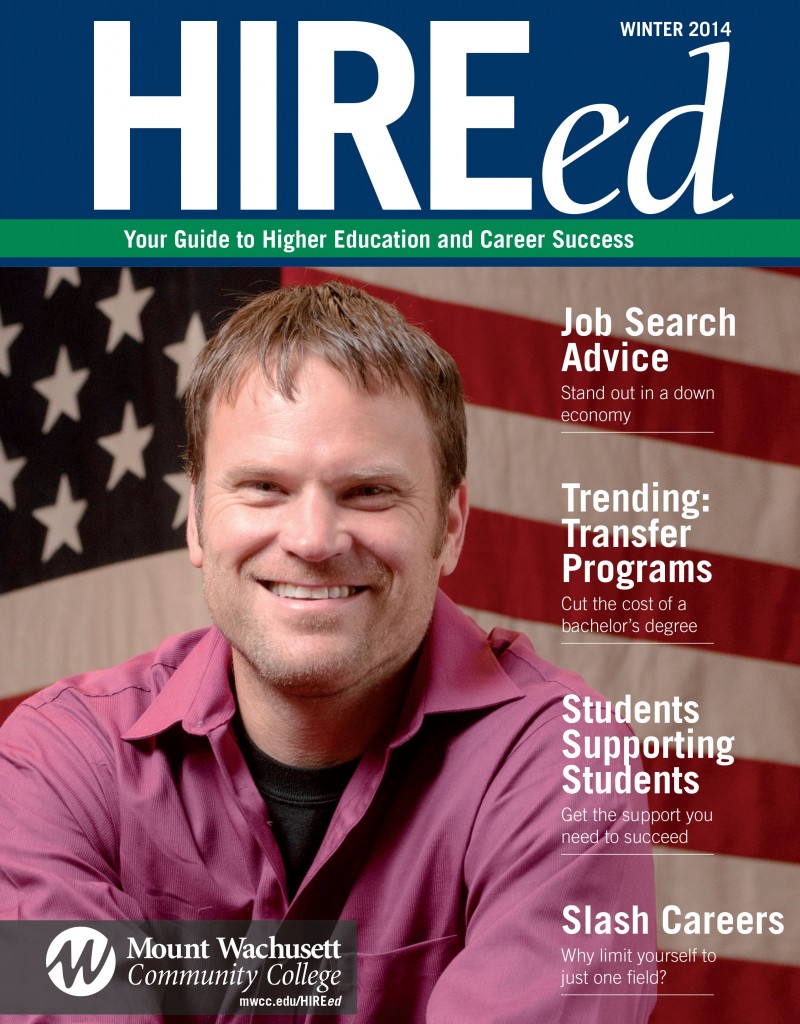 The National Council for Marketing and Public Relations, District 1, has awarded 10 Medallion Awards for excellence in communications to Mount Wachusett Community College. The awards were announced during the District 1 fall conference on Oct. 13 in National Harbor, MD.
MWCC's Marketing and Communications division received three gold Medallion Awards for a series of four animated recruitment videos, cluster brochures detailing all program offerings, and its HIREed Magazine. These submissions corresponded to the award categories of College Promotional Video, Brochure/Flyer Series, and Magazine respectively.
NCMPR recognized MWCC with five silver Medallion Awards: In the Microsite category for the landing page featuring the animated recruitment videos; in the Direct Mail Campaign category for an enrollment mailer; in the Print Advertisement Series category for the fall campaign newspaper ads; in the Nifty and Thrifty category for program sheets showcasing individual departments; and in the Annual Report category for its 50th Anniversary President's Report.
The college additionally collected two bronze Medallion Awards, one in the Television/PSA/Advertisement category for a spot promoting dual enrollment at MWCC and another in the Brochure/Flyer category for a collateral piece outlining the steps to enroll.
During the conference, Coordinator of College Graphics Briana Nobrega presented on the division's self-serve marketing tool kit to enhance productivity, and Public Relations Director Janice O'Connor served on the conference program committee.
NCMPR's District 1 encompasses community colleges in the eastern U.S. from Maine to the District of Columbia, as well as the maritime provinces of Canada and the United Kingdom. An affiliate of the American Association of Community Colleges, the NCMPR is the only organization of its kind that exclusively represents marketing and public relations professionals at community and technical colleges.