Fitness, fun and fantastic prizes will be among the highlights of the 2013 Mount Wachusett Community College Friends 5K Fun Race and Kids Fun Run on Saturday, Aug. 10 at the college's Gardner campus.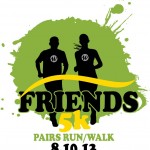 Sponsored by the MWCC Fitness & Wellness Center, the Friends 5K race invites pairs of runners or walkers, as well as individuals, to compete over a 3.2 mile scenic loop that begins and ends on the campus and includes the bike path along Crystal Lake. Pairs are encouraged to wear costumes and dress alike or dress up as their favorite duo or partnership.
The 5K race begins at 9 a.m. for runners and 9:05 a.m. for walkers. Participants will receive t-shirts and goody bags with coupons and samples from a variety of sponsors. Prizes, including hotel stays, ski packages, festival tickets, restaurant gift cards and more will be awarded to the top runners, walkers and costumed participants. All participants have a chance to win giveaways, including golf and cart for a foursome, golf lessons, gift baskets and gift certificates.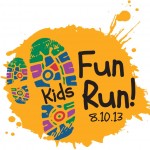 The non-competitive Kids Fun Run will begin at 11 a.m. at the quarter mile track on the campus. Children ages two and up can participate up to one mile. All participants will receive a finisher's medal, prizes and a t-shirt. The event will include music, face painting and refreshments.
Community sponsors to date include Wachusett Mountain, Heywood Hospital, Aubuchon Hardware, Polar Beverages, LaChance Furniture, The Relaxation Station Massage, Southside Bar and Grille, Papa Ginos, Platinum Productions, Chair City Oil, Gardner Ale House, Roll On America, Gardner Visiting Nurses, Hop On In, Just Dance; Modern Edge Center for the Arts, Snackergy, All About You, Meridian Gymnastics and Youth Fitness, Gardner Municipal Golf Course and the Gardner Veteran's Skating Arena. In addition, The Gardner Police Department will offer childcare IDs and the Gardner Fire Department will conduct a fire safety presentation.
Registration for the 5K is $50/pair and $25 for individuals and the registration for the Kids Fun Run is $10.
For more information or to register, go to MWCCMultiSport.org or call the Fitness & Wellness Center at 978-630-9212. Registrations also will be accepted the day of the event from 6 to10 a.m.